Well being a long weekend, i thought i would use the time to tidy up the back of the patrol.
Here is my previous setup, which had cargo barrier, custom storage above wheel arches, sub, 3rd battery and 30A 24-12v battery charger and car amp.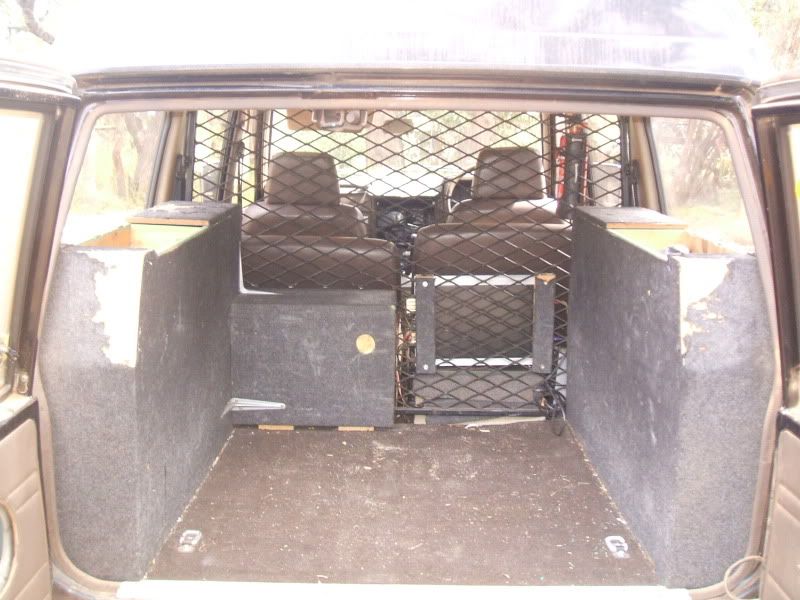 It made good use of space, but due to my changing needs and want to build a set of draws and make place to sleep it no longer suited.
After removing all the crap.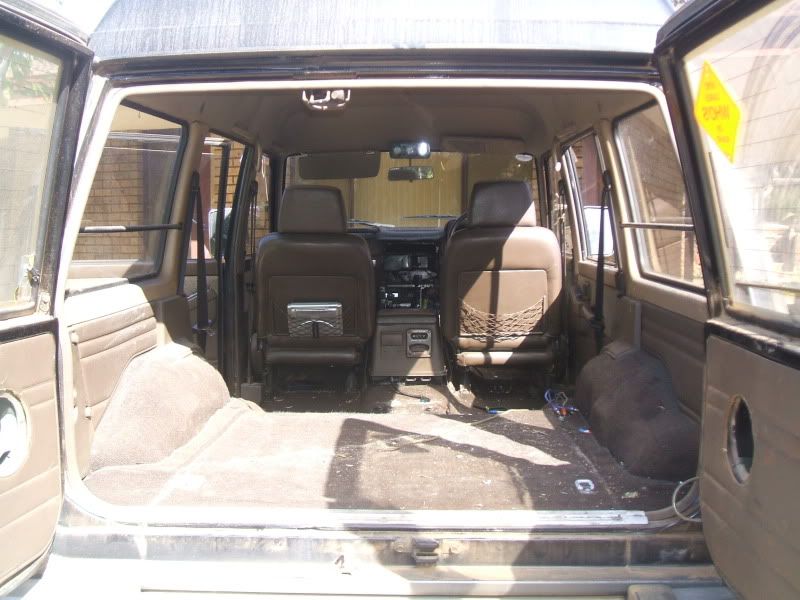 I know there have been plenty of these fold down camping tables done, but hey. Its a first for me. I was inspired by the $95 draw thread on here and fell in love with the look of rubber chequerplate.
Materials used:
1) 12mm 5 ply, 800x380mm for table
2) about 1.4m of 1.5m wide rubber chequerplate from clark rubber
3) 2 torneau cover style straps from BCF
4) 2 short lengths of chain from bunnings
5) some stainless steel boating hardware from BCF to attach the chain
6) 2 caulk tubes of liquid nails
7) 3 door hinges from bunnings
various screws
9) some heatshrink tubing i had lying around on the chain to pimp it.
the table was just measured against the rear door to make use of the largest amount of space i could. Cut with a jigsaw, then trimmed to make it fit, when the rear door wouldnt close.
While i was building the table i decided to rip off all the interior trim from the cargo area/rear doors and replacing it with the rubber. This was as simple as ripping off the vinyl, and using the bare door trim as a template to cut out the rubber.
The rubber was just glued with liquid nails onto the trim panels, with all the pop studs still attached, then simply popped back into place.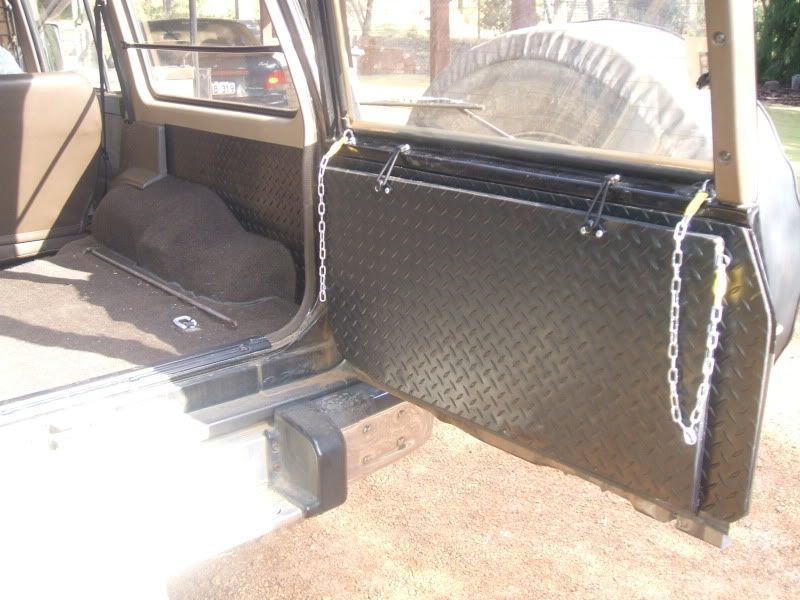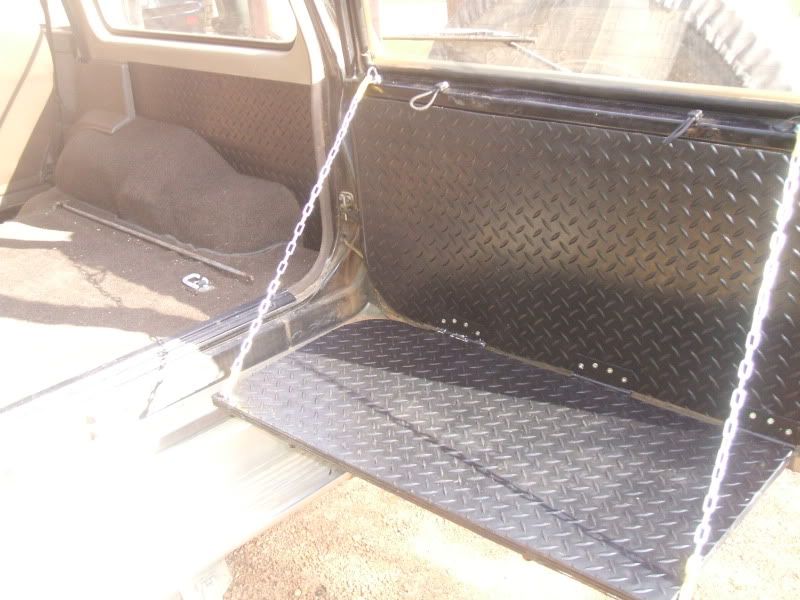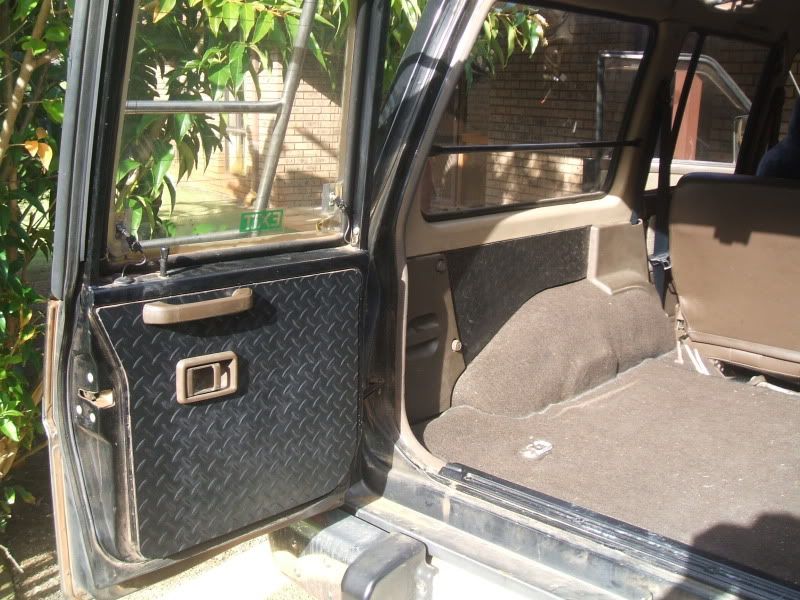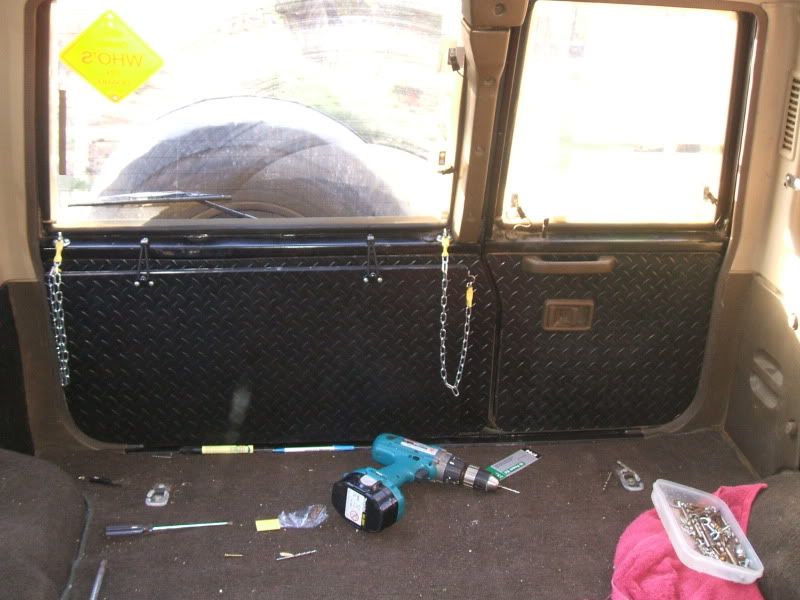 Next I'll be building some rear drawers/bed base but that will prob be some time off.
Let me know what you think
Cheers
Jeff