Quite easy and wish i did it along time ago.
Fitted mine to a Rola basket with roof bars.
Cost me all up $150 sure beats the thousands other companies are asking.
1. Get the required size tarp. (I went for a fairly big one good for shade at the camp site or to pitch a tent under it.)
2. Get sail track sewin in to one end.
3. Get poles (I went for aluminuim for the weight factor. 2x normal size and 2x shorter as you will see on the pics), pegs, ropes, aluminuim sail track, polly pipw with clamps and one end cap and one screw off cap and fittings.
4. Plates to atttach the fittings through the mesh of the rack (I used checker plate just because I had it lying around)
5. Ice cold carton of beer
6. Cut plates to fit and bolt to rack (I used stainles bolts n nuts)
7. Attach sail track to plates with pop rivets. ( I used aluminuim)
8. Attach the polly pipe to rack with both end caps fitted.
9. Slide on tarp.
10. Fit rack to car.
11. Pull out tarp and set up.
12. Get a chair and a beer.
13. Plce chair under tarp.
14. Sit in chair.
15. Open beer and admire your handy work.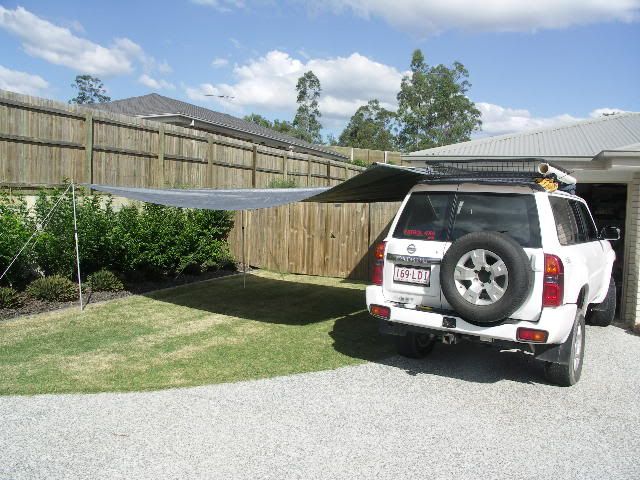 I need to place a pole in the middle to keep it up and take some of the weight off the small end poles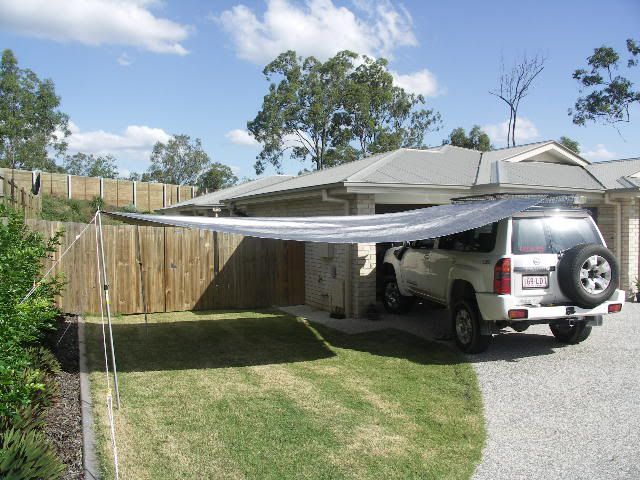 The two small poles as mentioned before slide out both ends to keep the tarp tight.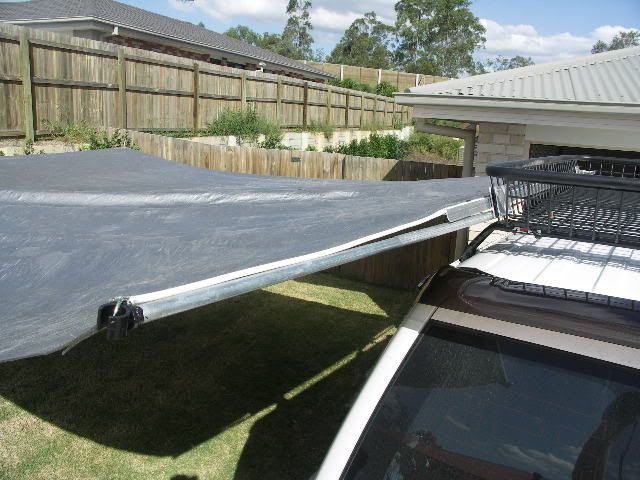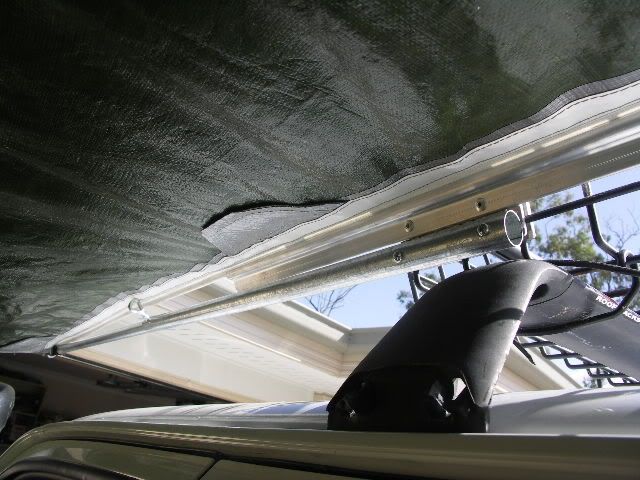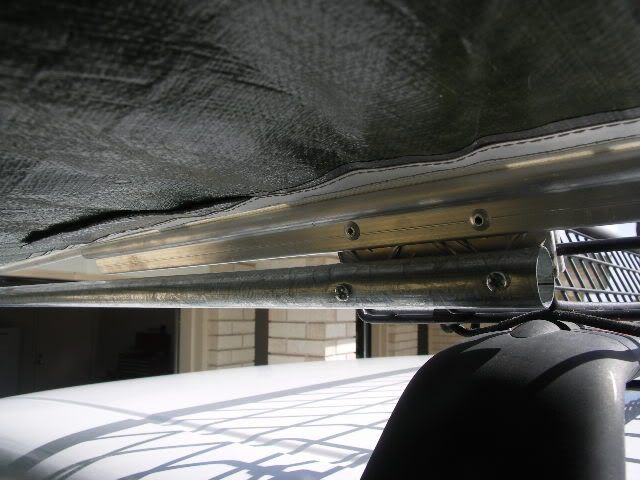 I can get more detailed pics if any one needs them.
Best of luck with yours.