Hey guys,
As everyone says I've had the truck for a while now and its about time I finally put something up.
I bought it about 2 years ago and it was my first 'real' 4WD. (also own a Paj)
Didnt do anything to it at all for over a year and a half.
It came like this:
Its a 1990 TB42 Auto with 32" Bighorns, sagged 2" Pedders, UHF, ARB bar, extractors + aftermarket exhaust (cant remember what size). ummm... thats about it really.
Not long after I bought it I had to spend over $1000 getting it fixed up as it was cutting out. The engine would just die while I was driving it over and over, got very scary.
So took it to On Track here in Logan and they mutilated her. Was in the workshop for over 6 weeks. Got her back 3 times claiming the problem was fixed and every time I had to send it back. Long story short they took everything out and had no clue and left me high and dry after handing over $800.
I took it to the Diesel Shop in Browns Plains and they were good guys (at first). Chris got on the phone and went nuts and On Track telling them what the problem was (he diagnosed it as a faulty brake booster instantly) and asked them if they were gonna fix it, they declined.
So handed over another $800 to DS and problem was fixed
YAAAAAAAAAYYYYY!
Went back to On Track and got $200 for the dizzy they put in after ripping my old one out. DS put my old one back in as it had nothing wrong with it.
I would later have to go back to DS and handed over $1200 for them to re-wire the shorty because of an electrical fire under the dash while out at glasshouse. They claimed I needed a new engine (they conveniently had one sitting there). So I took it somewhere else to get it tested and came back all good. Simply changed the fuel I was using and all my problems were solved. Needless to say I won't be going back to DS.
It stayed this way for well over 18 months. Seemed to do the job I needed it to do. The only thing I changed was I took out the rear seats and made it a two seater.
Then I got stuck at glasshouse 3 times, had to be winched out once and snatched out twice. Was not a fun day. So I got together with my good mate Jerry.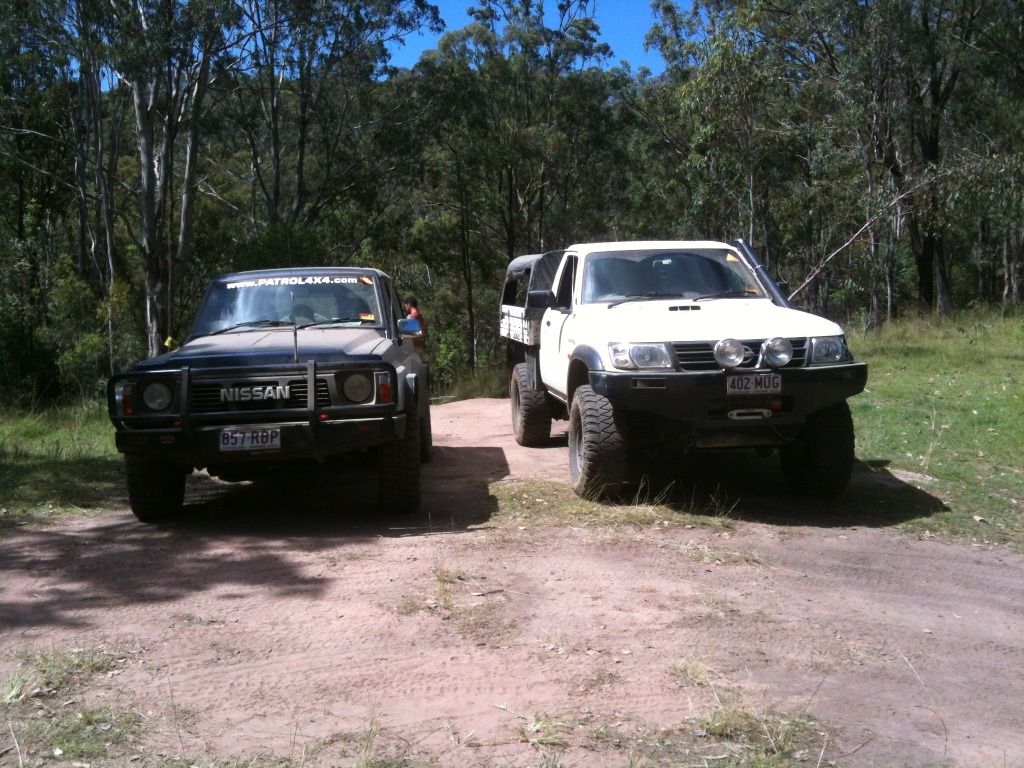 And we came up with a plan...