Choosing the best tires for your rig is not an easy feat - they need to be tough enough to withstand the weight of the vehicle and provide adequate support in tough off-road and to be quiet and comfortable on the highway while providing high levels of grip in all-season driving. Achilles tires meet all these requirements.
An innovative manufacturer of premium tires today this brand is a leader and trendsetter in the tire industry. Manufactured using dB Silent Technology, Achilles Tires
offer reduced noise for a quieter ride. ATR GEN.2 (Advanced Technology Radial 2nd Generation) ensures superb radial construction. They are made using environmentally friendly Eco Safer technology, that will help you to reduce rolling resistance, improved fuel mileage and wet grip.
ACHILLES® - DESERT HAWK A/T at CARiD.com
ACHILLES® - DESERT HAWK XMT at CARiD.com
ACHILLES® - DESERT HAWK XMT WITH OUTLINED WHITE LETTERING at CARiD.com
Delivered by the most reputable name in the industry, Achilles tires that are stored on our digital shelves offer outstanding performance and stunning look. Expertly manufactured from stellar materials, each Achilles tire delivers premium performance and features superior quality.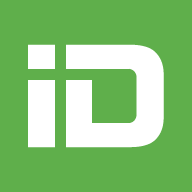 www.carid.com
Designed for demanding performance both on and off-road they offer superior handling and reliable performance no matter where you go!​