Discussion Starter
•
#1
•
Having owned my ute now for 4 months, I've finally got time to do a little tidy up and start making changes to suit my tastes better.
This is how it started when I picked it up: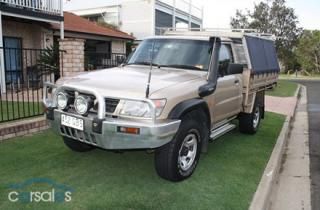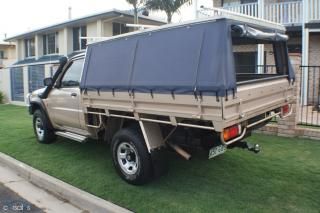 It's an 01 ST 4.2 with 400k on the clock, it was the only way I could really afford and justify one at this point in time. It is/was however pretty much unmolested, only having a factory ally bar, some Goodyear A/T's on stock steels and a dash mount UHF. Was running higher boost with a boost T but still had the factory exhaust.
First thing I did was cobble up a 2.5" exhaust system from bits of the old factory system that I upgraded on my Jeep. It is mandrel bent and obviously better than the stock Patrol item even though it is not perfect. At least made a reasonable difference and will do till I can get around to making a 3" stainless system.
Then I decided to do the dump pipe now as I had to make provision for the EGT probe. So it's all ready for the 3".
Most of my dash lights were out except the actual instrument cluster, so I did the obligatory blue LED conversion. Nothing new I know but the blue really is nice on the eyes and something we liked in a previous car.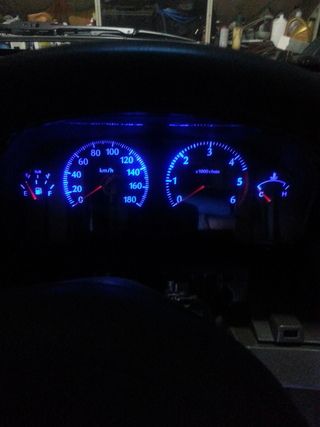 Have done all the switches as well, just haven't done the odometer and clock. Not sure if the blue will allow the numerals to show properly or if white will be too bright.
Nice mod I did do was mount a T5 socket in the flat between the original cup holders and then shave the bottom of the divider out of the extended cup holder so I now have blue illumination in the bottom of the cup holders so I can sight them better at night as I didn't find the cup holders fall readily to hand without looking at them.
Got the 3 gauge "A" pillar pod installed too with some Autometer Cobalt gauges, boost, pyro, and water temp.
Big job for now is a decent looking tray. The original was sound and functional but I didn't like the style, or the timber floor and I didn't really have a need for the canopy. I also don't like soft canopies so when time permits I'll build a steel one. Moreso if I can get enough for the old tray and canopy set up to cover the build of the new tray and materials for a canopy I'll get into building one.
Some progress shots of the new tray. Still got the floor, headboard and rear light panel to do but trying to get all the bits in I can think of now while the floor is not on. This also has me thinking now is perfect time to do exhaust without floor even though I don't really have time just now.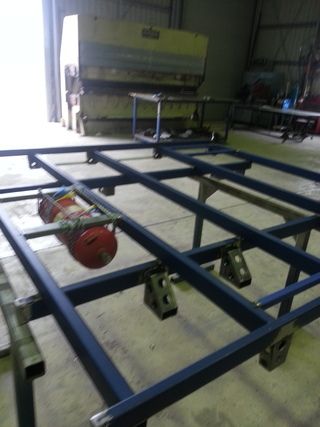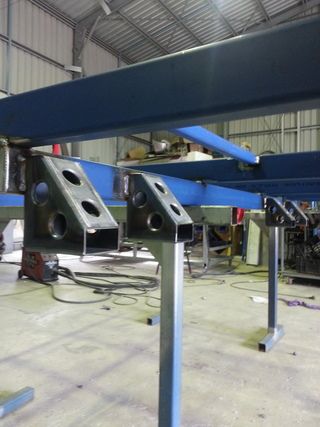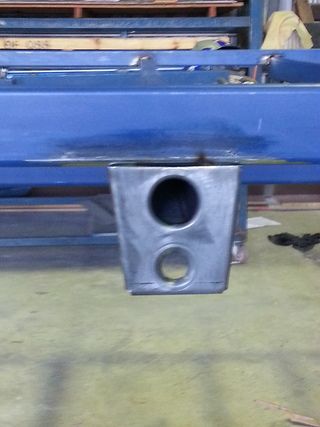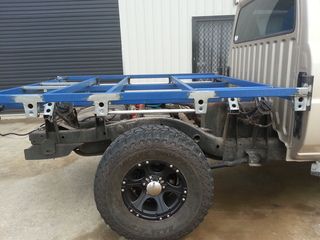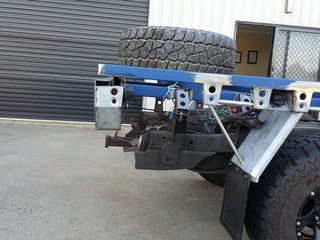 http://s391.photobucket.com/user/fester2au/media/20150608_160718_zpst18ptdc4.jpg.html