Discussion Starter
·
#141
·
Howd your warranty claim go
Oh yeah, the alternator warranty claim...
I contacted Auto8 and got the return details. so sent it back registered post so I'd know they got it. A month or two later out of the blue a new alternator turned up from them, so I put it on the shelf for when my $120 replacement died.
I didn't have to wait long, it sprung an oil leak after a couple of months so I swapped in the replacement that Auto8 had sent.
Then all was well for a year or so, until around two months ago. The first sign of trouble was the air bag warning light flashing for a few seconds, which confused me a bit. It happened again a day or two later, and I noticed the voltmeter reading 16-18v for a few seconds.
It happened again the next day on my way to work, but being pre-dawn I had my lights on - so instantly blew both the low beam filaments in my headlights
I'd had enough of ebay alternators so ordered a Bosch unit (and new headlight globes too).
When I tore down the 'old' alternator I got a bit of a surprise - one of the brushes had destroyed the slip ring and filled everything with copper swarf. The other slip ring looked pretty chewed up for an almost-new alternator, but that's probably due to chunks of copper from the other slip ring getting stuck under the brush.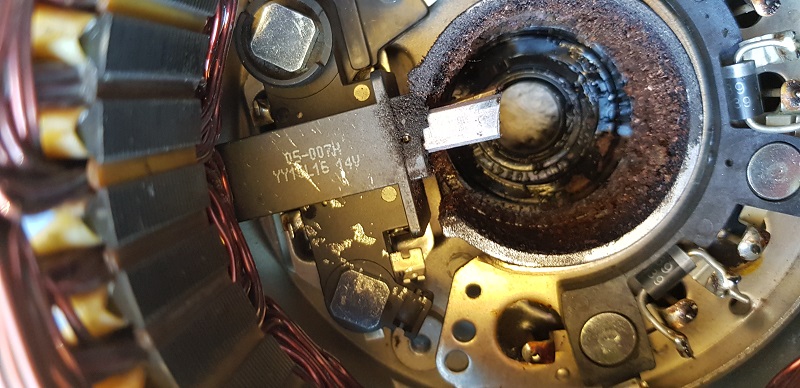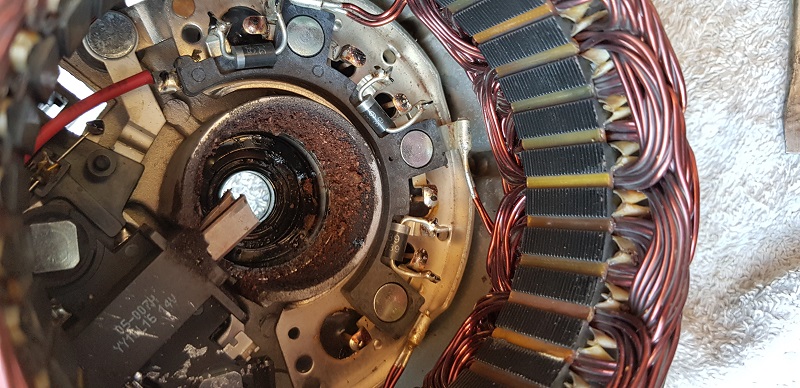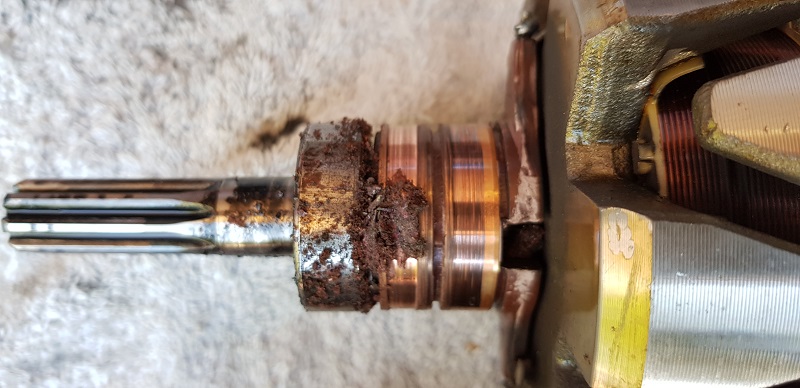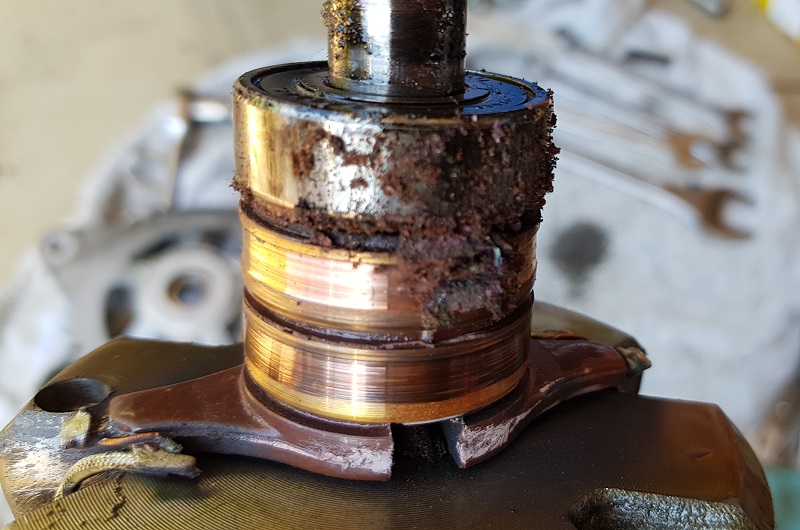 I didn't bother with a warranty claim on this one. Even if they did replace it, I won't be installing another one of these garbage ebay alternators again.