Hey guys. Got my rig sorted finally and now I can tell you all about it.
Bought a gq rb30 with 170,000km so was pretty stoked to find a low km one. Went to Noo Jee camping and realised that I had to do something about the power or lack of it. I had to sit in 2nd ringing the tits off it to get up the hill coming into Neerim from Noo Jee. So I started to collect bits and pieces for a turbo conversion. What I ended up with is a pretty neat install and a bit of power as well. I must admit not a bad job for a first timer.
Thats where the story goes a bit bad. I took it to a workshop that was local to have it tuned where the tuner assured me he has tuned GRA gear before with sucess, well he might have but not a turbo. So he gave it back "tuned" (more like untuned) and said lambda was a bit rich so I could give it some boost and be OK. So I drove it a bit skepticle for a day and decided to give it one good squirt and the turbo packed it in and bits of turbine were scattered all over the road.
Good bye GT35!!
So I bought another turbo.
It now runs a t04e turbo with an a/r .50 compressor and a/r .63 turbine on 13psi. Gas research s400 mixer with GRA converter and apexi front mount cooler. Boost comes on at 2300 and really hits hard at 2800-3000. It is still very driveable but am yet to see what kind of economy I'm getting.
I had it tuned at PGS by James and it made a healty 170kwatw with 1052nm of torque in 3rd. I ended up running an MSD 6BTM ignition with boost retard set to 1 degee per psi to combat detonation and add economy. I also found out that I plumbed the vac advance into the plenum and was advancing the timing by 30degrees on idle (ooops), that what happens when you have no idea about distributors. He fixed all that.
Now I'm looking for some tyres and I'll be hitting the mud pretty soon. Hopefully I'll be able to come on a few gatherings and meet some of you and ave some fun on the tracks and a few pointers.
Thanks for reading
I'll try to post some photos as soon as I can work out how to do it. There we go.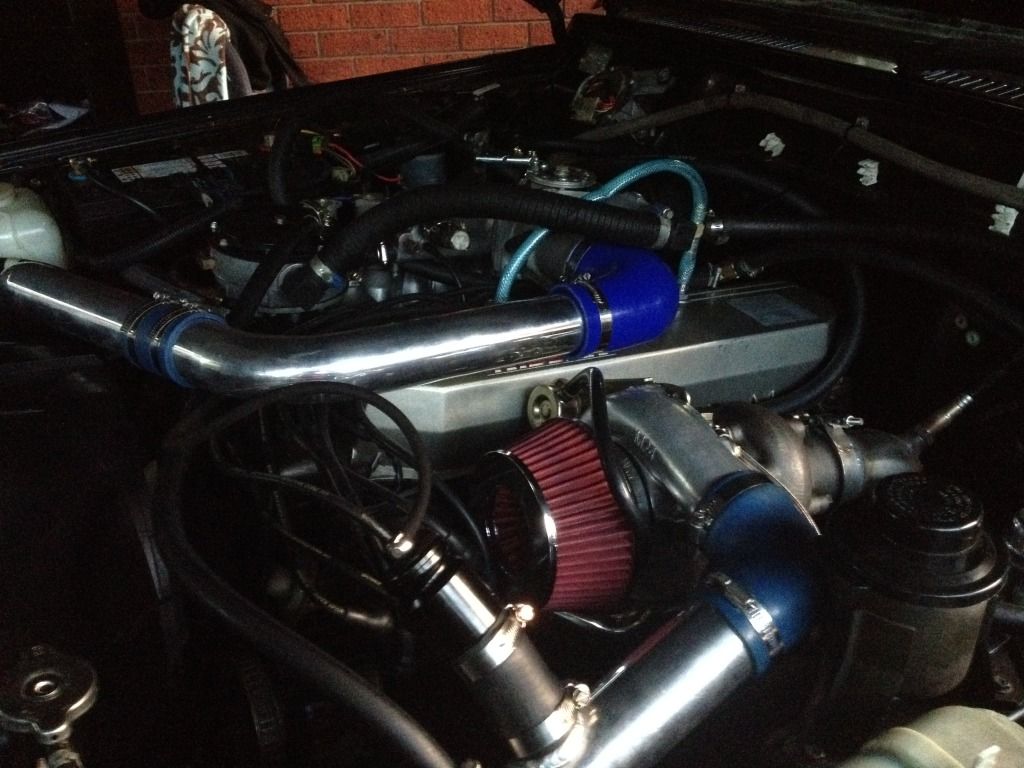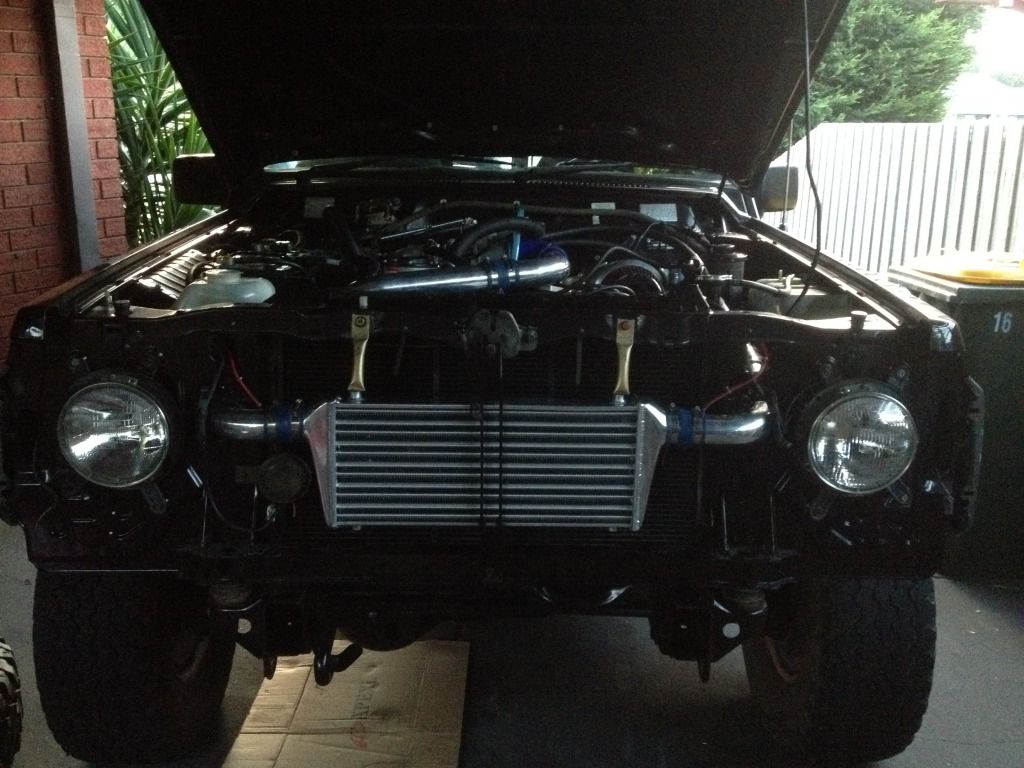 The not so happy turbine