Discussion Starter
•
#1
•
Always wanted the rear passenger doors of the GQ to open wider.
Yeah I did but how to do it, Mmmm a couple of cans sitting beside the Troll looking at the hinges (nice pastime you should try it one day) I had a plan....
Top hinge has two bumps that's easy die grind them out..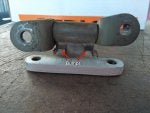 The bottom Hinge is a bit harder it has a bridge that needs to be cut out and a new longer one welded in..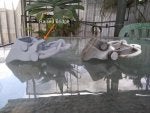 (still working out exactly how much longer this needs to be) the prototype one is 8mm taller but this will be trimmed down to 6mm on next one, the door opens just a bit to far and hits the folded edge of the front door.
The results nice