Discussion Starter
·
#1
·
We use to have a dog thread here but I can't find it. Perhaps it was lost during the great crash. Anyways, it's time we had a thread here showing off our best buds.
I'll start. Below are Kita (7) & Charlie (almost 4). Both were rescued after we lost our GR Ruby (RIP) to lung cancer last January. We were actually thinking of rescuing a smaller lab; but I guess we are GR people damned for a life of hair and dirt everywhere.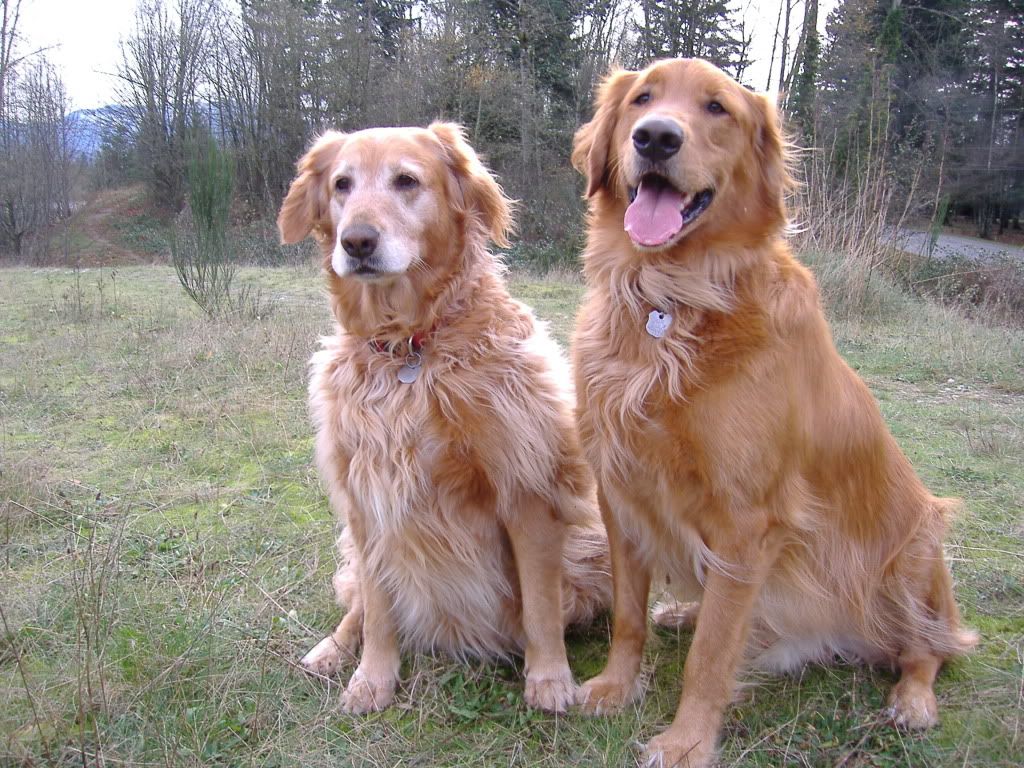 We got a very overweight Kita in the beginning of June. She couldn't even walk around the block she was so out of shape. She came from a family with 4 children and another in the oven. A week and a half later her family called and begged to have her back promising they would continue with her diet and exercise. In the mean time we arranged to rescue Charlie and two days before Charlie was supposed to arrive, Kita's family called us begging us to take her back. She came back with the same cheap crappy dog food she was on when we first got her. Had my vet trace down her records and found she had not been vaccinated since she was a pup. She is very smart but can be "I can't hear you" stubborn in training. Now she is loosing weight and a lot stronger but still has a ways to go. She even learned to swim this summer but still likes to mainly splash the water with her paws.
Charlie came from a family with a new baby and he is said to have laid beside the baby on the floor and rolled on the baby. At least that is the reason we were told. He couldn't and wouldn't intentionally harm a fly but he is still very much a pup at heart - although a 105 lb pup. He is very easy to train but did have the bad habit of cruising table tops. He's tall enough that he doesn't have to jump up to do so. His claim to fame is he is related to one of the Air Bud dogs and loves to play pass with a soccer ball. Neither Kita or Charlie are much for retrieving.
For the first two months Kita didn't think much of Charlie's puppy play antics but now they are best of friends.