it was my goal from the start to end up with a blue dual cab and it took a long time to get there but the cut down began (performed by Bowie at Beerwah)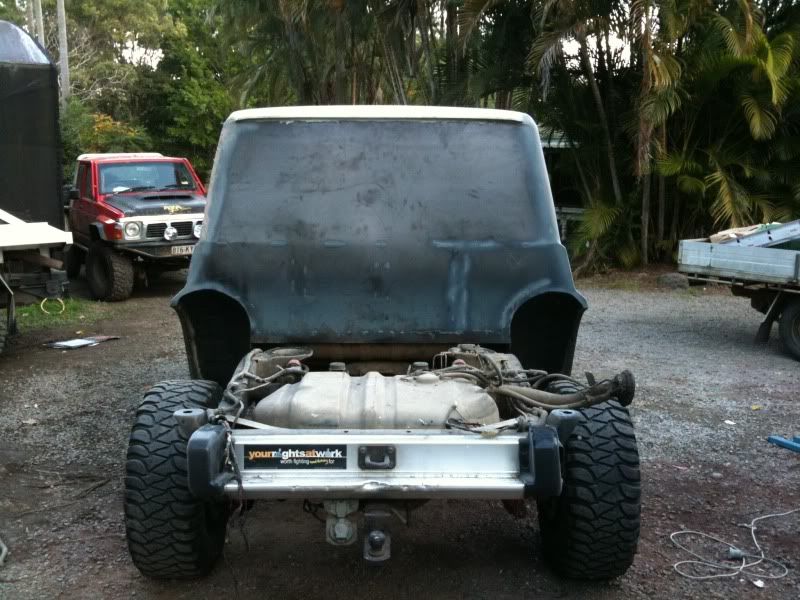 and a strip down and prime for paint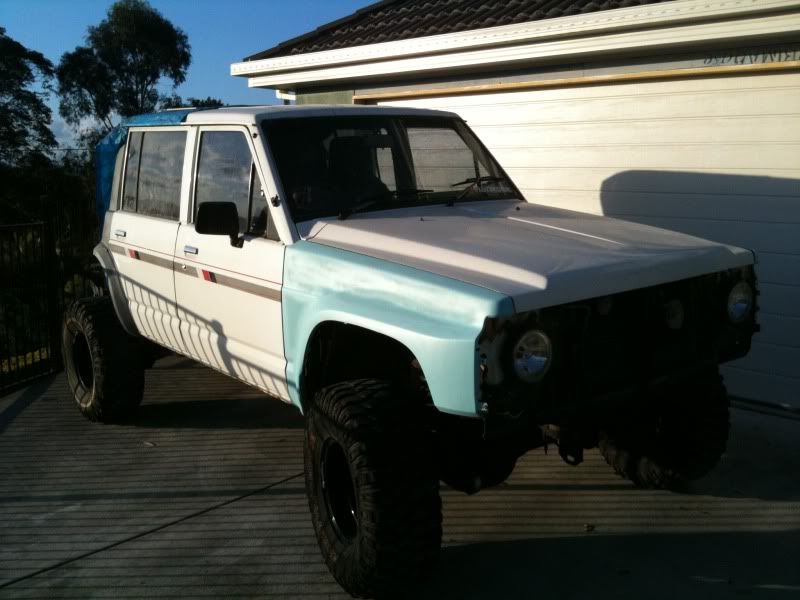 also got some sliders and my tray (also built by Bowie) and i modified my bullbar and got them all powder coated by caloundra powdercoating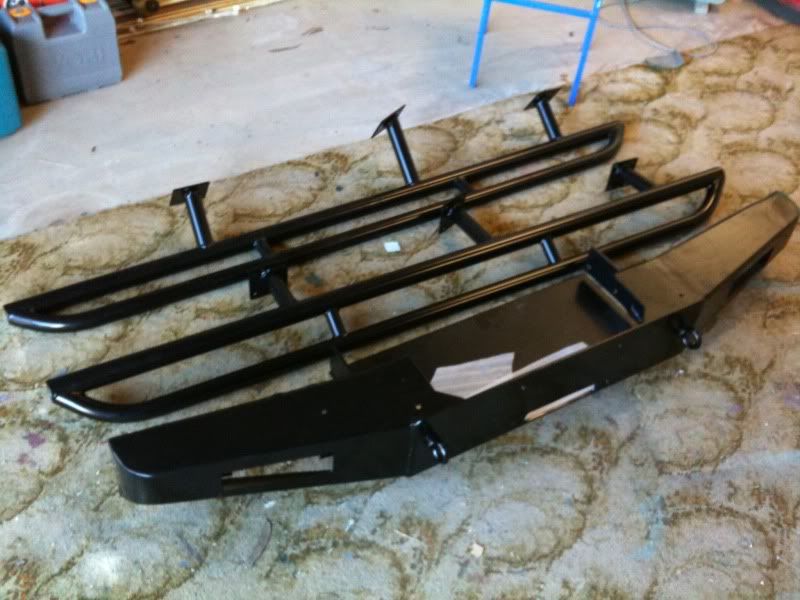 with the ute back from the Painters the piece back together began.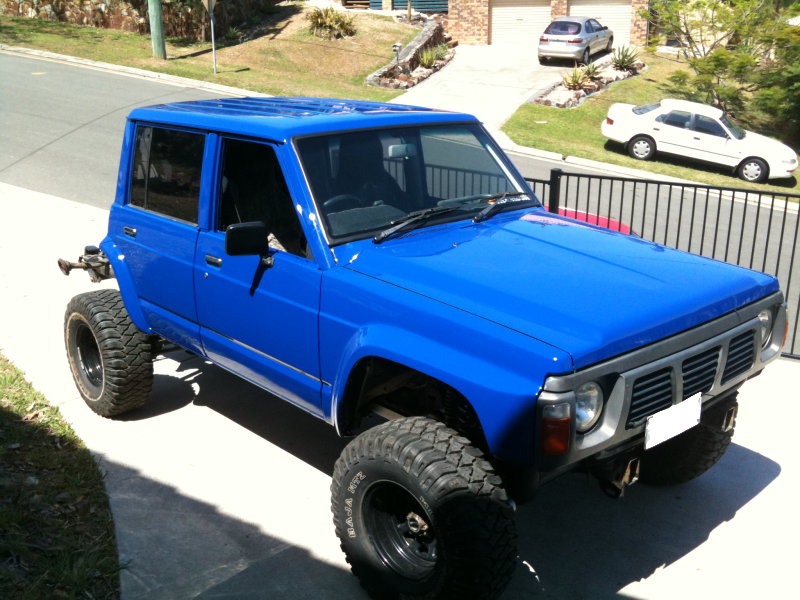 with the ute put together it was time to improve the suspension setup some more. did this by sticking with Superior and went some mecavel Draglink and Tierods. Also sick of the limits of castor plates went with some superflex arms. Results were fantastic!
about this time i ordered a custom water to air intercooler kit from frozen boost and modified it to fit the TD and Denco kit, also bought a GU airbox and swapped it out for the Pod filter and finally connected up the snorkel.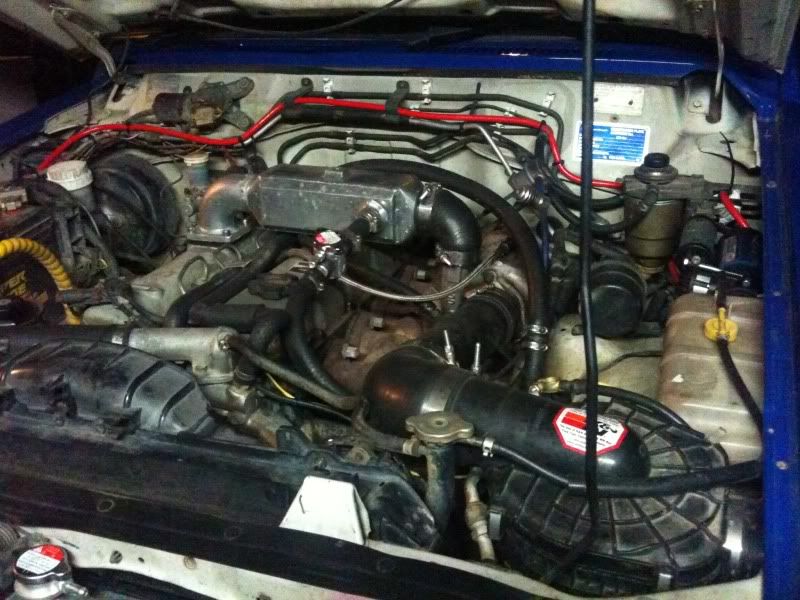 more to come