I have been a member her for a while and i thought id better get around to doing a build up of the truck i've pieced together over the last few years..
It started as a basically bog stock white TD42 wagon, 300,000kms on the clock with nothing but a set of tow springs in the rear as the old bloke i bought it from used it to tow a caravan.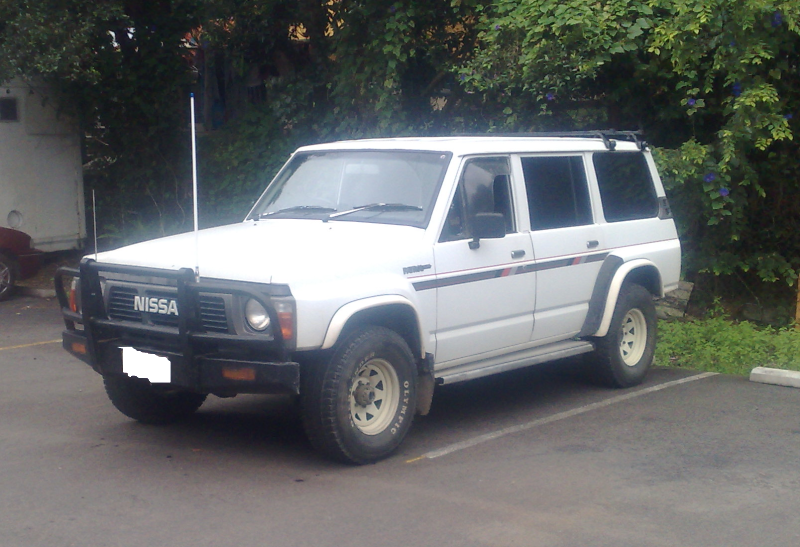 Thought we had better see how it goes stock in the ditch around the corner. it didn't go so well and nearly go it stuck hah.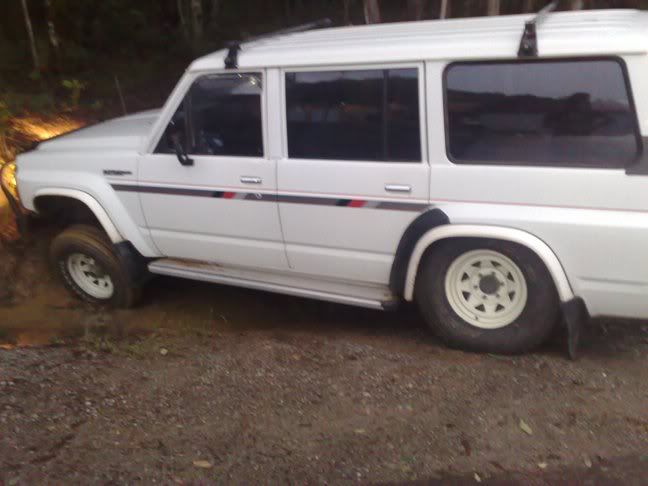 it didn't stay stock long and with the addition of a UHF tx4400 a set of XGTs and my Alpine sound system from my last car it started to feel a bit more like mine.
couldn't leave the stock suspension in it for too long so it was ditched in favour of a 5" superior engineering kit with HD springs, EFS extreme shocks, superior panhards, castor plates & brake lines. A mate and i cut the rear quarters at the same time.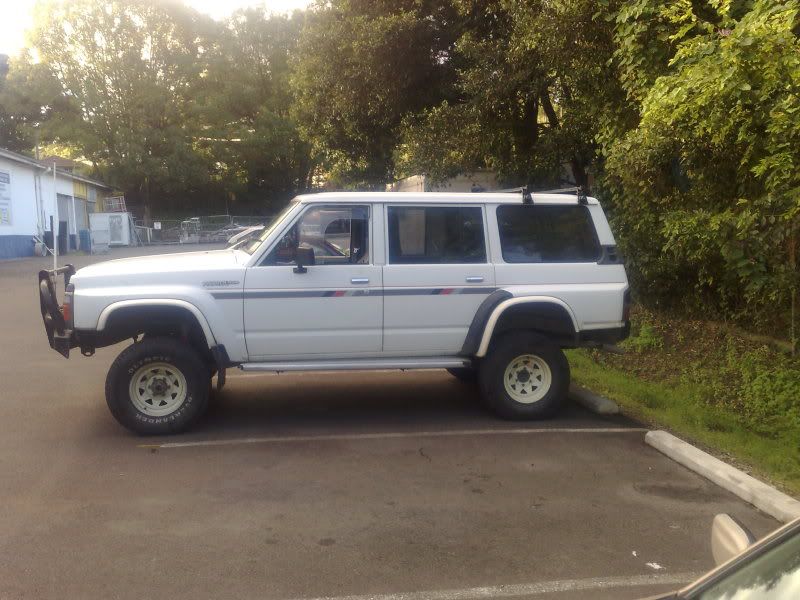 At the same time i added a set of 35" Hankook RT03 MT's and a set of 15" rock crawler big offset steelies and went for a second test in the ditch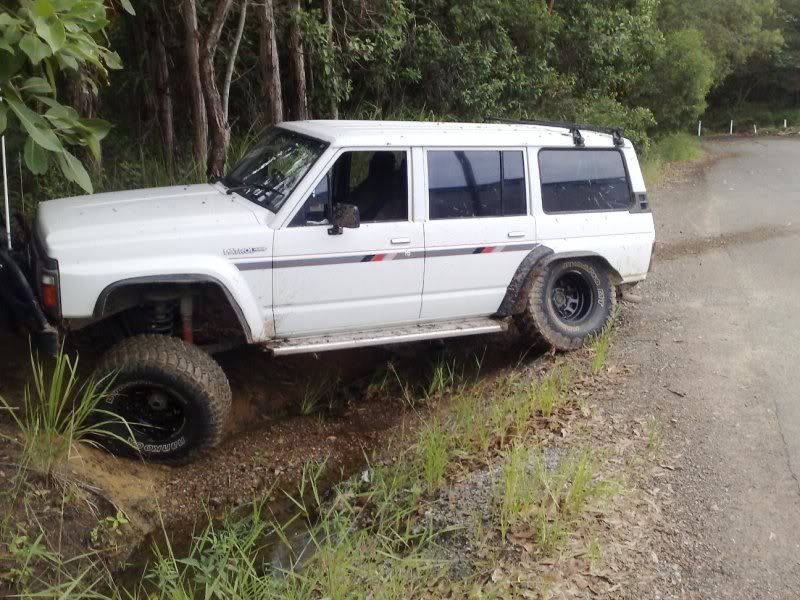 it didn't change much for quite a while but had alot of fun in it.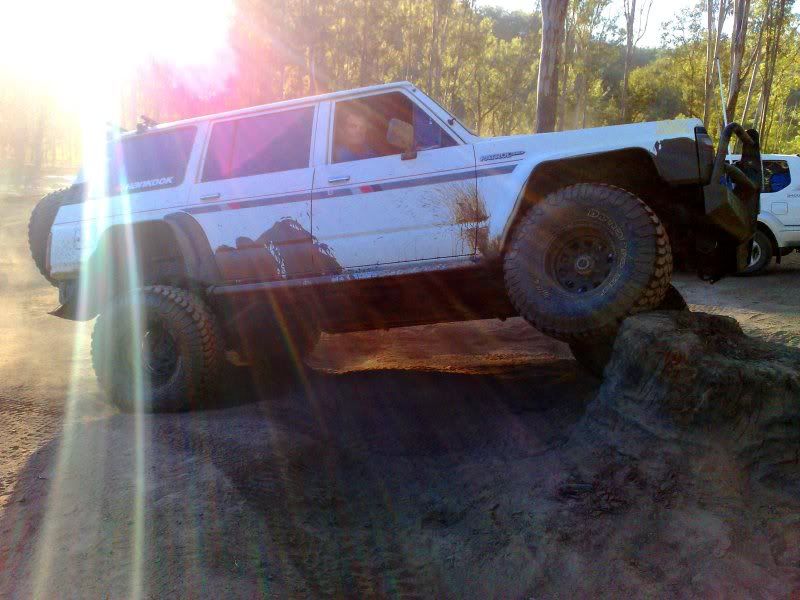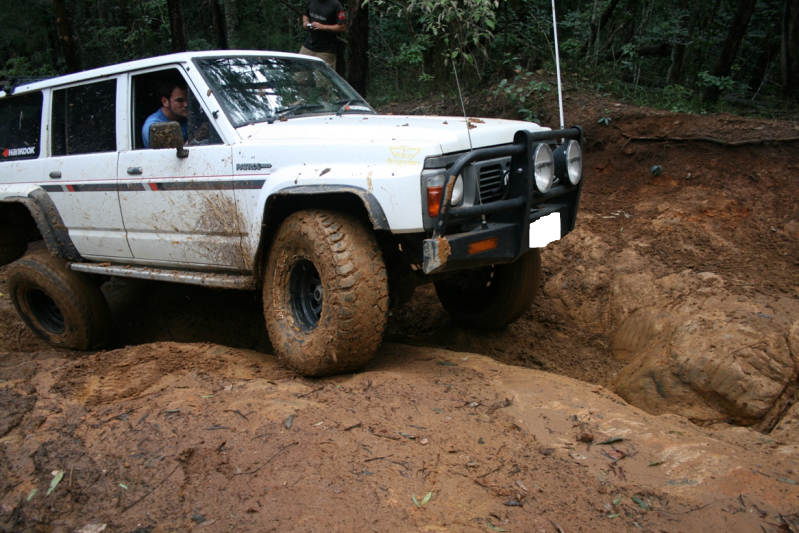 i got given a 3.5" Safari snorkel head as a gift cos i wanted to make a stainless snorkel so i tracked down all the pipe and bends, cut everything to size and took it to a mates dad who is plays with stainless for a living and he came up with this!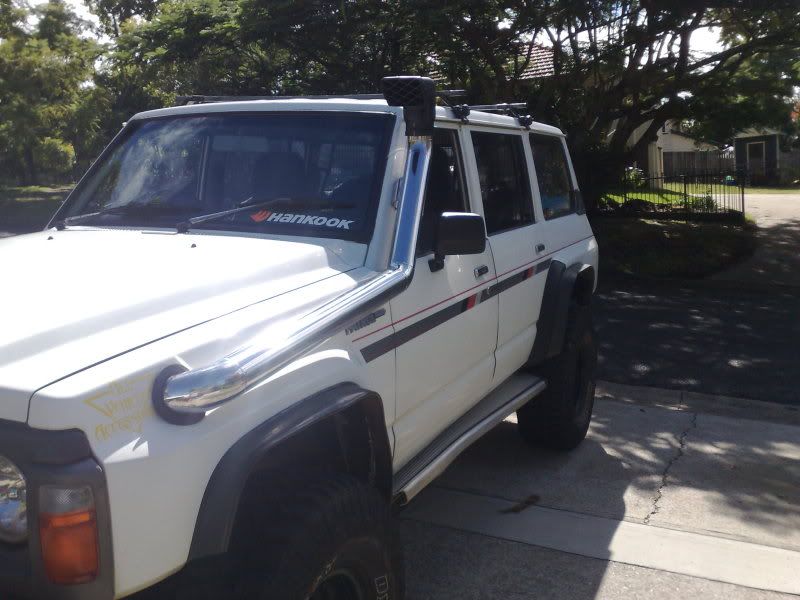 i ended up getting a very lucky defect notice; lucky in that he could have got me for a lot more or made me go over pits.. but he was a cop on a bike specifically looking for oversize tyres (HE HAD NO IDEA!!!). By this time i had also put a Denco turbo kit on it with exhaust stopping right before the rear diff. With the defect notice i decided to track down some 33's and i swapped my Hankooks for some MTZ's (which i wouldn't recommend nor waste money/time on ever again)
To be continued