Discussion Starter
·
#1
·
Hi Fellas, been a long time member but havent posted much recently (used to go by the user name Mitch before forgetting passwords and losing a bit of interest) so thought I'd start to give a bit back to the forum. Got three young kids 6 year old and three year old boys and a 2 week old daughter (Hence why I am up late typing!) with a wife that loves the outdoor lifestyle (hunting, fishing and camping) as much as me, and being an obsessed deer hunter/bowhunter, the Patrol gets me into and out of some gnarly areas at times.
Previously I had a 2001 GU 3.0L Patrol which after I did the standard Dawes valve mods and so on, was a reliable vehicle, I had it for a few years and sold it at 250K on the clock.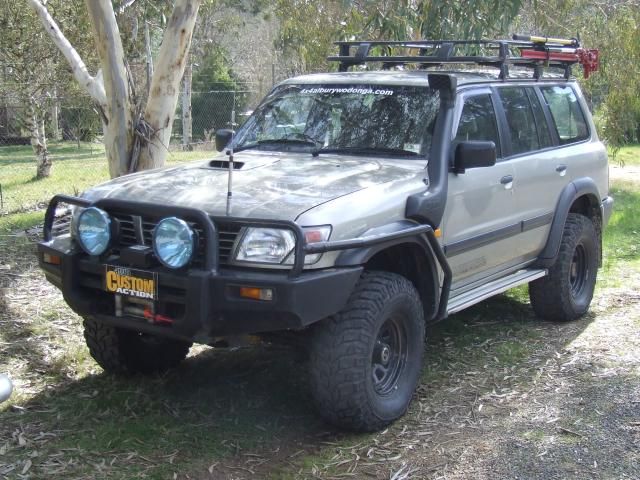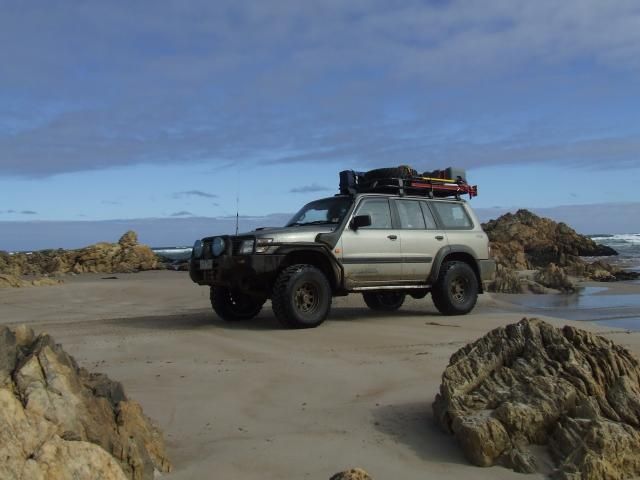 Prior to selling it I managed to find a good 2002 GUIII 4.2T.
I kept some gear of the 3.0L model and swapped it to the 4.2 to save some coin getting new accessories.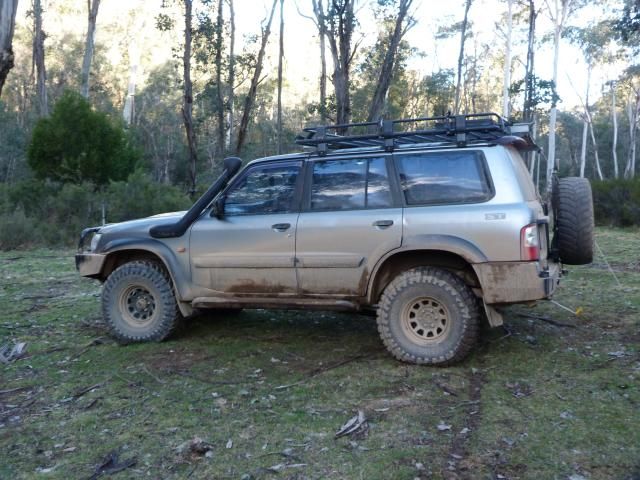 As it is today, it has the stock HT18 Turbo running 12PSI, Pyro and boost gauges, a recently installed Cross Country Intercooler, recently installed Radius 4" snorkel, stock pump, twin lockers, long range tanks, rear kaymar bar, 4.33 diffs, 35" tyres, OME suspension 3" lift, heavy duty panhards, heavy duty tie rod, Manual locking hubs, ARB roofrack, awning, Warn Magnum winch running a 6HP motor with rope, onboard shower and pump, and some other stuff. Its taken a while to get all the gear on it, but as we are never considering selling it there is no rush!
I'm currently keenly waiting on a TD05 18G from UFI that is on order with Matt.....
Can't wait to fit this up and have the old girl move a little quicker and easier! Hope to compliment that with a DC6 pump down the track, and no doubt a clutch upgrade at that time from UFI too.
Heres a few pics from the 4" stainless snorkel fit up, the quality of Ritchies stuff from Radius Fabrications is awesome, as was their customer service.
Take the guard off, tape up the template, suck it up and have a crack with the 4" grinder and a cutting disc!!....this took a few deep breaths to start..LOL!
All good, tidy it up, can see the rub marks and misaligned OEM hole of the original snorkel which don't seal real well.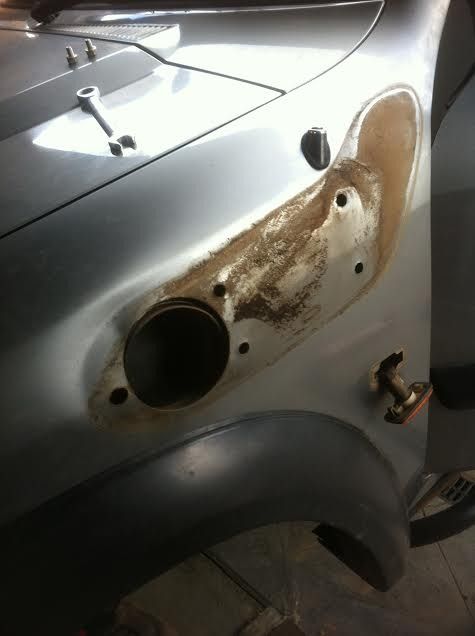 After the old snorkel is removed and the guard is off, you realise how restrictive these style snorkels are!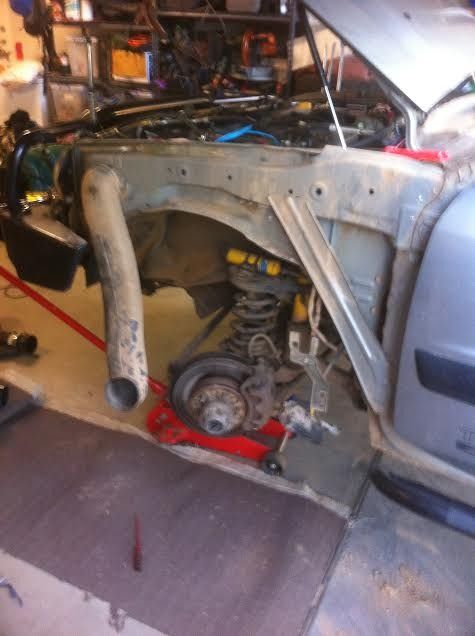 The radius 4" one is awesome. Great kit with all bits included and fits nice and tight, not much space between it and the aerial and was sure it wasnt going to fit when I first cut it all out, but it does, with mm to spare!
Remove the original airbox and grind/remove the lip/flange from the edge that bolted up to the inside of the engine bay so the silicone 90 degree elbow will fit over it.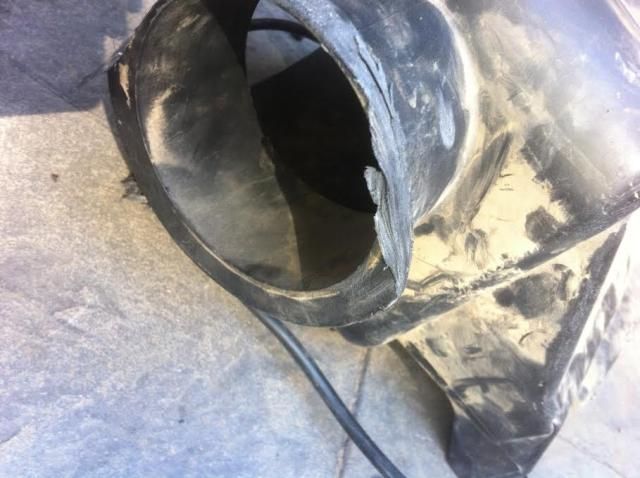 Bit of misalignment and reboring required in the guard area: