Discussion Starter
•
#1
•
in an attempt to rectify a couple issues with my MQ160 LWB "Fat Girl" i removed my instrument panel
my speedo, odometer clock, temperature gauges don't work
fuel works, but doesn't go all the way to to F, when tank is filled, it stops at 1/4 at most
backlight works (although dim), turn and high beam signals work
speedo problem is the speedo cable - not spinning (getting assistance with that in another thread)
Clock is busted, considering replacing it with a tach . . . different story for another day
clock powered by 24V as well
temperature sensor on the engine is disconnected and no wires can be found, so i want to trace it back from the gauge to possibly rewire
I have read above that some of your vehicles have 12V gauges and others have 24V
I have removed my instrument cluster and done some investigation, mine appears to me 24V
when I removed the cluster I found that the gauges get their 24V power and signal from a circular 'flower' connector
it connects to the back of the instrument cluster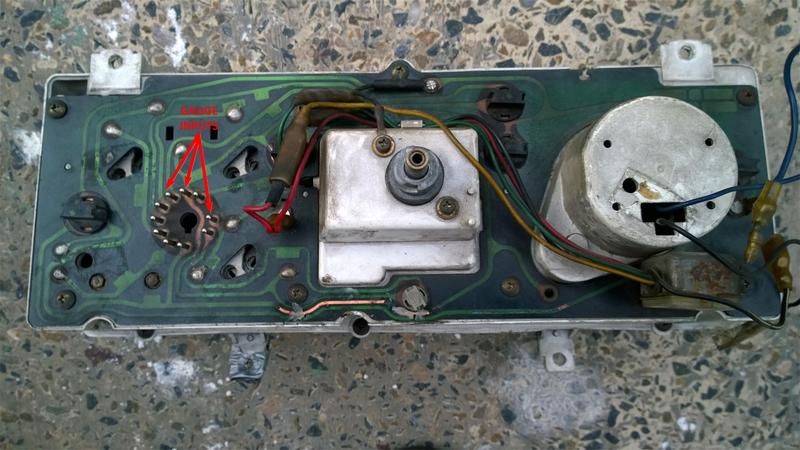 I put my multimeter to those pins and discovered the following pin out: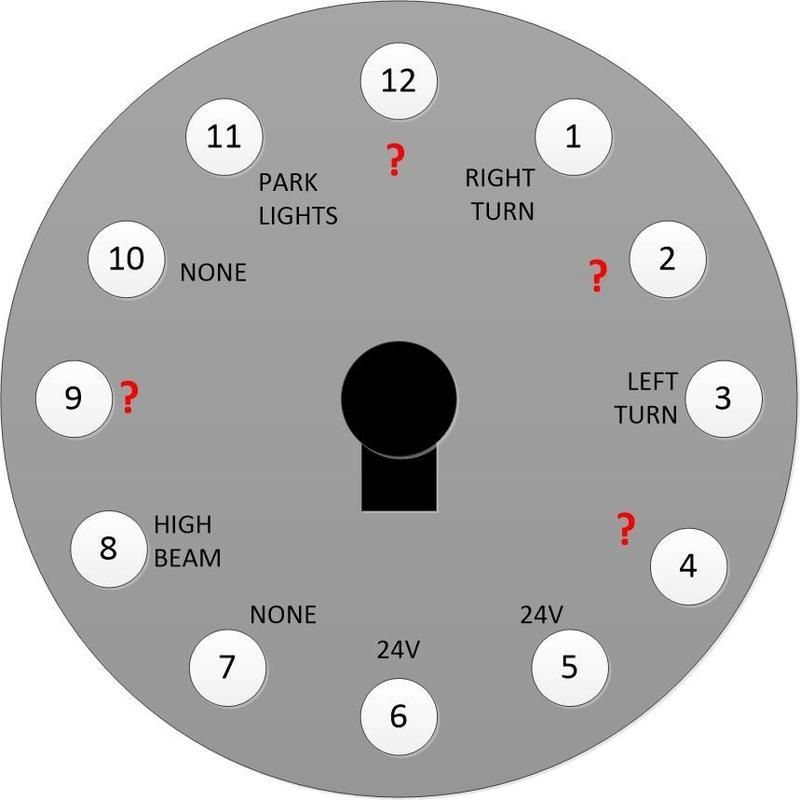 7 & 10 do not have any pins, so no signal there
can anyone help me identify the 4 unknown pins? I got no reading when checking them
I figure one would be the temp signal, fuel signal, oil pressure signal and voltmeter\charge signal
5 & 6 both carry 24V when the engine is on, so I figure one is the voltmeter signal and the other is a common power for all guages
one has to be a ground, so that leaves 3 unidentified pins
since my temp sensor doesn't have any wires (#4 in this pic), I figure there would be no reading in that pin -- but which pin is it ?
would the fuel signal be between 0 and 24V to allow the needle to only be part way between E and F ?