Hey guys, I literally wrote out a whole build and it vanished
so here goes again
I am only new to the fourbie thing, having owned many of fast cars from gtr's to rx7s to chasers to 2jz powered lexus sleepers and now a pair of skylines. But i wanted a tow car for my skyline so i made probably my worst mistake.
I bought a 1998 Toyota Hilux extra cab
5" lift
35's
Turbo'd 5l motor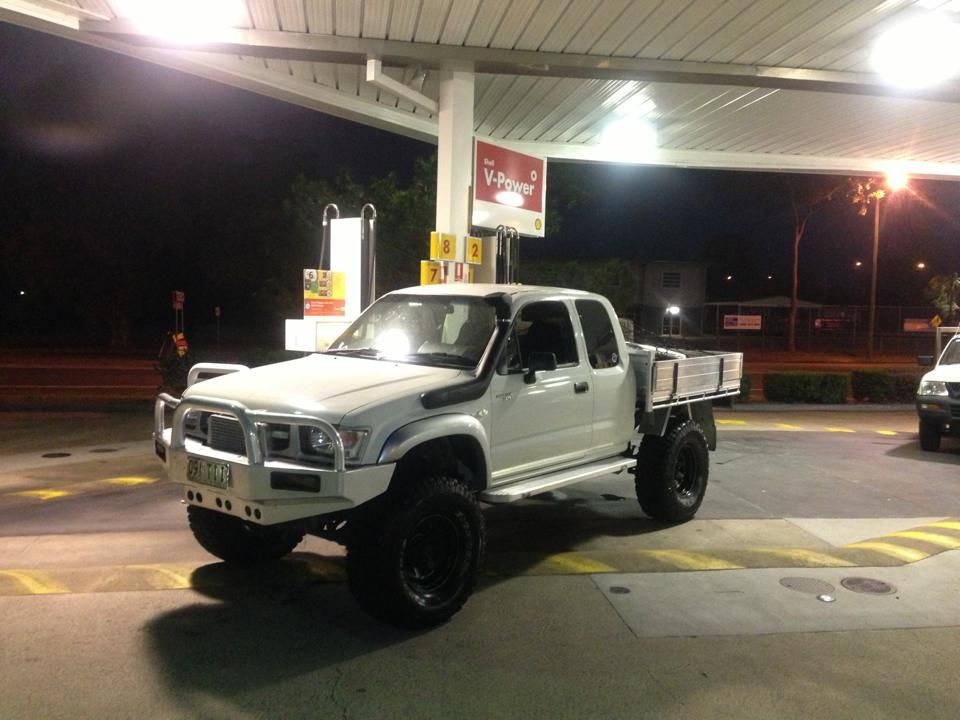 Sadly it went pop 5 weeks later, So a rebuild was done and after almost rolling it twice due to super stiff IFS, I put it up for sale. 5pm friday it was sold by 8pm i was halfway to the middle of nowhere to pick up a GU.
1998 GU patrol
RD28t - bag of dicks
6" lift
superior drop boxes
dead 35' tyres
cut and shut pannards
all the usual basics
within a few days i added the following
Summit mud hog 35's on dynamic 16" steelies
tigerz11 roof basket and side awning
Epic light bars
GU3 front lights
Tint
TJM bullbar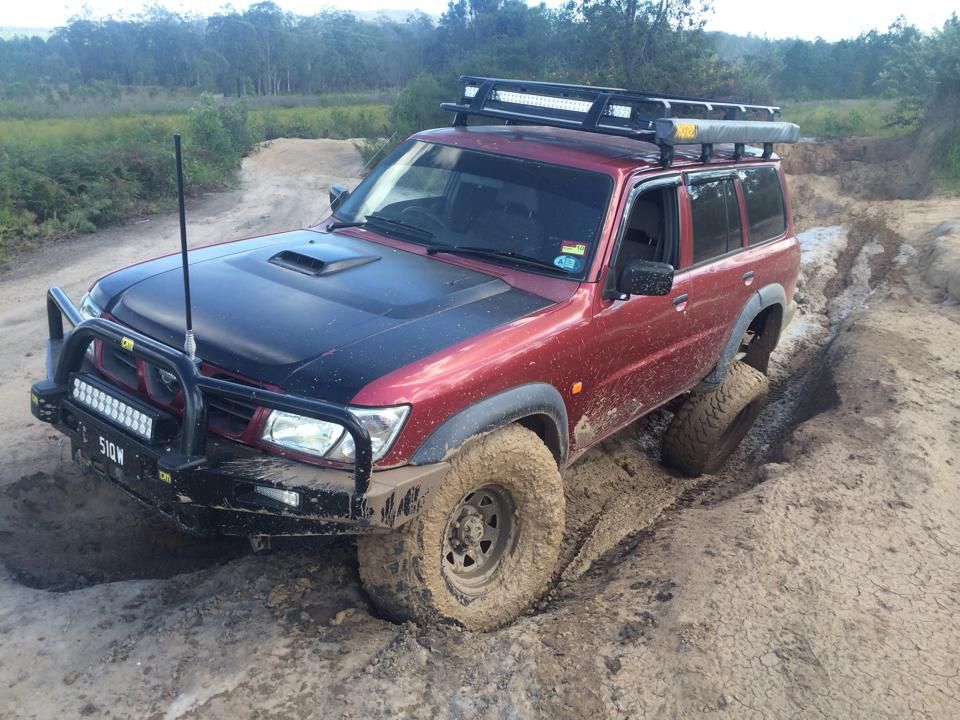 So for the sum of $5000 I drove away in a patrol, But theres a catch.
This rd28 had a fuel delivery issue which caused it to run like a retard sometimes. However any challenge i faced the big girl with whether it was towing the drift car, horse floats, beach runs, excavators, skull dragging. Its done it without fault, Slowly hence the plates but its done it!
So my plan all along was to upgrade the engine, Plan was always a td42, but i had a 500hp rb25 motor sitting in the shed and access to an LS1. Even threw the idea of a 7.3lt powerstroke. But i went back to the original plan of a td42.
Problem is i wanted a stock Td42 but my best mate who owns TD Mechanical twisted my arm and leg to make it a little more wild, So the mods are as follows:
2003 TD42 out of GU
245,000km
KM diesel's monster 11mm pump
Garrett gt2871r
Adrad desert country alloy radiator ($1230
)
Hi mount manifold
Full 3" stainless snorkel
Full 3" exhaust
Front mount intercooler
Guages
So as of monday the rd28 is coming out. With Ty @ td mechanical lending me full use of his workshop and knowledge to get the conversion done.
We are doing all the fabrication in house along with a few other goodies (sliders and tube bars)
So once i start the removal i will take some pics to throw up on here.. I just need someone to teach me how to attach the images so i can tag some in this post.
Any input or suggestions are welcome, Im still learning and want to absorb as much as i can. Also if anyone has similar setup im itching to find out how it will go
Cheers