Discussion Starter
·
#1
·
Hi all. I'm back after almoust a year
I sold my k260, later i have toyota 4runner and few honda's, but everything remind's me my patrol so i decide to buy y60
I found a good model for a good price and here it is.
1989 Nissan Patrol Y60 with diff lock, power windows, woodland camo seats and few other suprises ;D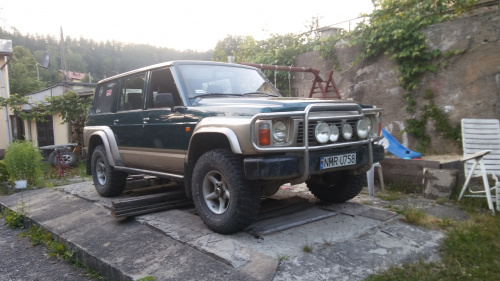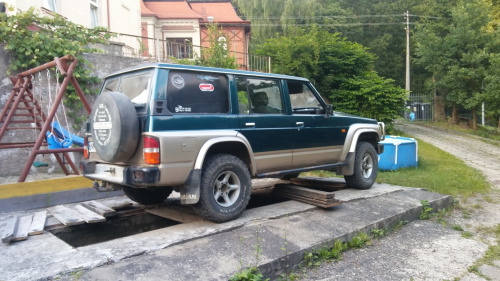 I'm very happy cause body is in very good condition. It has only few rusted places, every body mounts are in good condition, engine bay is in one piece.
But mechanically isn't so good. It has few oil licks, engine was replaced, diff lock isnt working, but the worst thing is gearbox. Maybe U can help me with it. Previous owner said that the gearbox must be changed. When the car is starting on 1st gear, whole car is shakes, when u change gears from 1st to 5th there is no problem but when u try to reduce gears, there is hard to hit every gear... I thought that the clutch is over but owner said that the clutch was changed 20k km ago... I must change the oil, and vent the clutch system...
he also has two oil leaks from transfer case but it's only sealant..
Sliding sleeve from rear diff lock is pulled out cause the diff lock did not turn off..
And the best part is suspension. He has got Iron Man shocks and steering damper and....
short eibach springs i dont know from what and stands wlded on axles..