Discussion Starter
·
#1
·
G'day all. I bought this truck recently to do up as a toy.
It's a 4.2 diesel with a turbo glide system on it. The engine has 395'000 on it but the turbo kit is only 6 months old.
It came with:
Bullbar and spotties, towbar, ****ty sidesteps, carpet full of dog hair, stuffed seats and a leaky windscreen. Also included was a new set of carpets still in there plastic bags, Sony cd player and a uniden remote face UHF. Also has an aftermarket cruise control.
Already fitted were snake racing lower rear adjustable arms and a snake adjustable front panhard rod. The truck had previously been fitted with a 5" lift and 35's but the old bloke I bought it off couldnt get into it so put a 2" OME kit into it.
So far i have pulled the old carpet out and found the rear floor around the seat mounts has cracked. Just have to wait until I can get the tig from work to weld that up so I can put the new carpet in that came with the car.
I added a supercheap Boost gauge and service the engine and checked the diffs gearbox etc.
I added a rear bar after doing a quarter chop as a friend of mine is doing a dual cab chop to his GQ so he no longer needed the bar or the sheet metal plates inside the quarters.
I have a set of 34" Jungle trekker 2's to go on but I am trying to work out if have to lift it more or just cut the gaurds to fit them.
Plans for the future besides the tires are a custom front bar with a winch and a front locker of some description.
Some pics.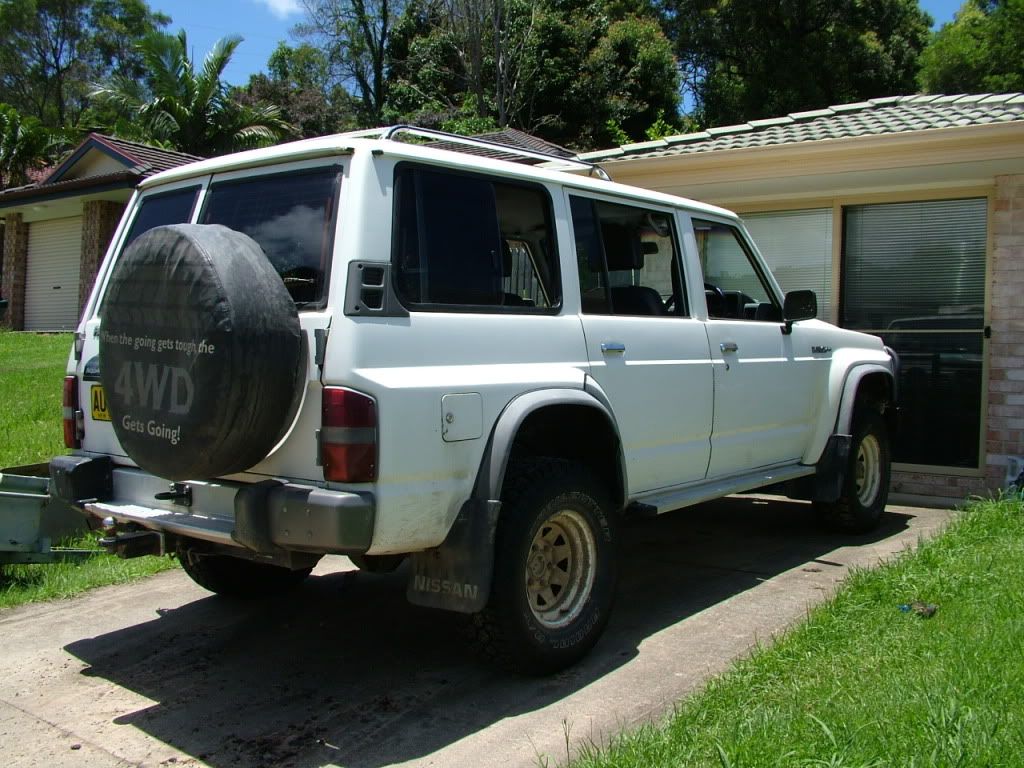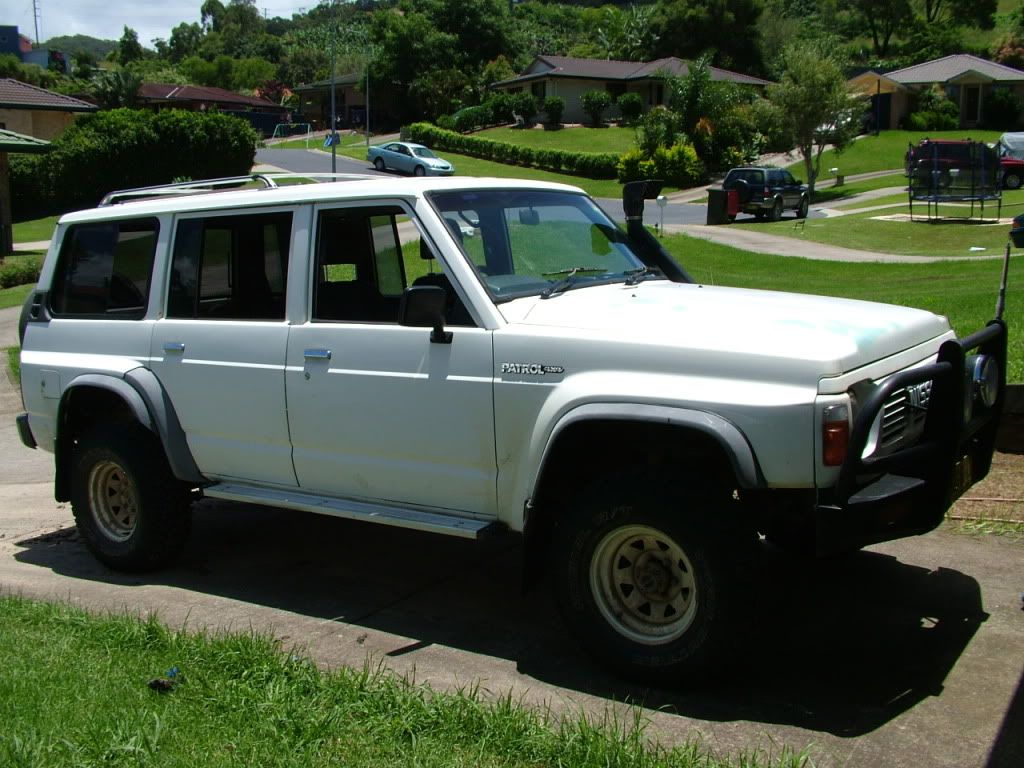 Thanks for looking and comments are appreciated.
Thomas