Discussion Starter
·
#1
·
Im in a bit of a uncertain frame of mind. I am after a dual cab but I don't know which one of my Patrols vehicle to chop. I was hoping people on here could help me with the thought process/ ease of work to do so.
First of all I won't be doing the chop myself, I will be paying someone else to do it for me as I don't have much in panel beating skills. Although I'm confident enough with mechanical stuff and have my own large shed with a hoist.
Vehicle 1. 1988 Hi-Top TD42 Turbo, Ti Trim, Auto. This is a lovely looking vehicle, it is an Australian issue Patrol i.e 12v not 24v. Very nice and straight no rust and interior is in v.good condition with electric sunroof and windows, difflock, auto hubs. Std height suspension, mostly unmollested.
Most Importantly: it has a Freshly rebuilt Motor to Silvertop specs with New Injectors, 11mm Pump, Boost Comp and New Turbo and goes great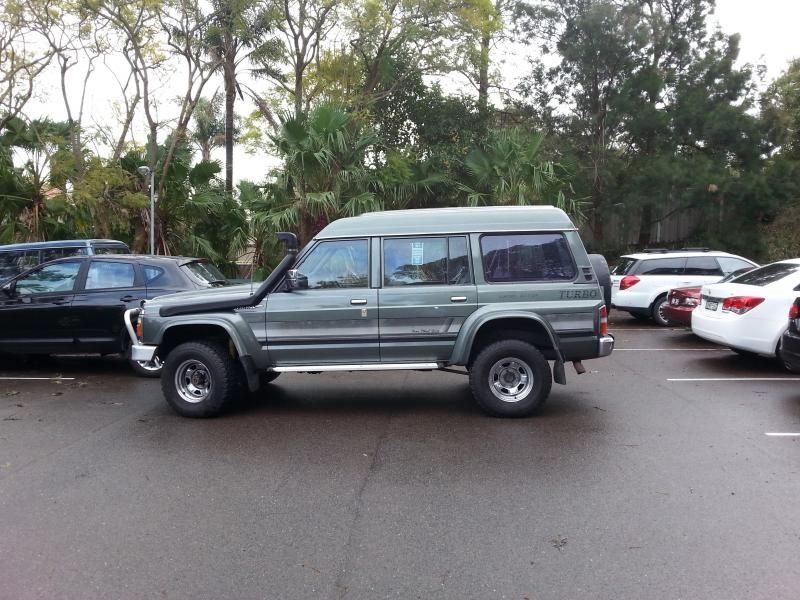 Vehicle 2: Is my TB42e with 200k km. It has a 4inch Lift with Superior everything, as well as a NSW Engineers Certificate for the lift and 33's. Cabin is also in Great condition with no rust and tidy interior.
Vehicle 3: Is a white Blown RD28 roller that I have been pinching bits and pieces off over the years. Body is in good condition bit of rust around the rear window, paint is a bit chalky with minor surface rust from stone chips and would need a full respray. All panels are intact and nice and straight. Interior is a bit grubby but would come up ok with a good clean
These are my feelings:
1.
Hi-Top: I Feel it would be blasphemy to cut such a nice rare vehicle in good condition. However the running gear in it is great being the TD42 Auto combo.
Also I feel it might look a bit silly seeing a hightop cut into a dual cab.
I have only come across 1 picture on the whole web like this: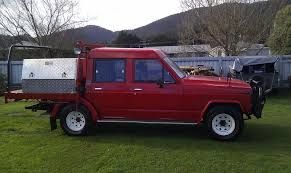 2.
The TB42: I would do and engine and transmission swap with the high top i.e TD42Auto with TB42Auto. And then Sell the now Petrol Hi-Top
OR
2a. Do a Cabin Swap with the hightop after the dual cab chop.
3.
Use the Cabin off the Blown RD28 roller for the chop, swap with the hi-top and hope somebody might buy the hi-top cabin from me.
4.
Sell everything I have and probably loose about $10K and buy something already done
All comments appreciated
Joe