Discussion Starter
•
#1
•
I've been lurking here for a while and picking up some info which has helped with my build so figure it's time to start a build thread on Patrol 4x4, I've got build threads on a couple of other forums so the rig will be familiar to some members on here, will copy some posts across to get things up to date.
I bought myself an 01 model GU coil cab in March this year after rolling my ute chopped 100 series Cruiser.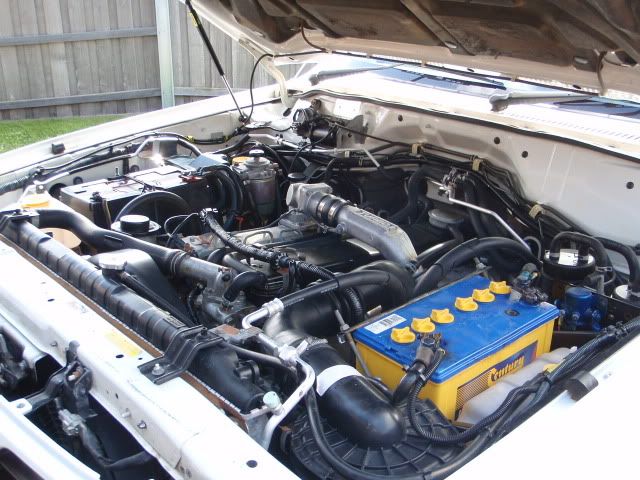 All pretty standard under the bonnet, second battery, ARB battery tray and the snorkel is about it.
Well, sorted out a few things on the ute this morning, installed a new stereo, and tidied up behind the dash.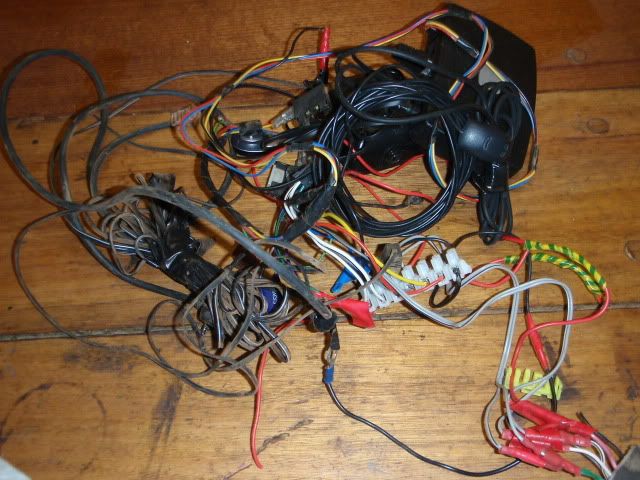 Started by removing this, everything had been added to the power circuit for the stereo, while it was terrible workmanship by whoever did the intsall it made things very easy for me to tidy up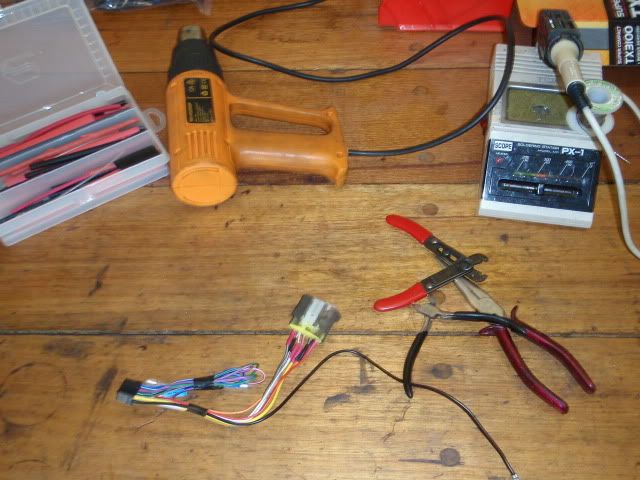 The replacement, cut the factory loom plug off and soldered and double heatshrinked the new section to it.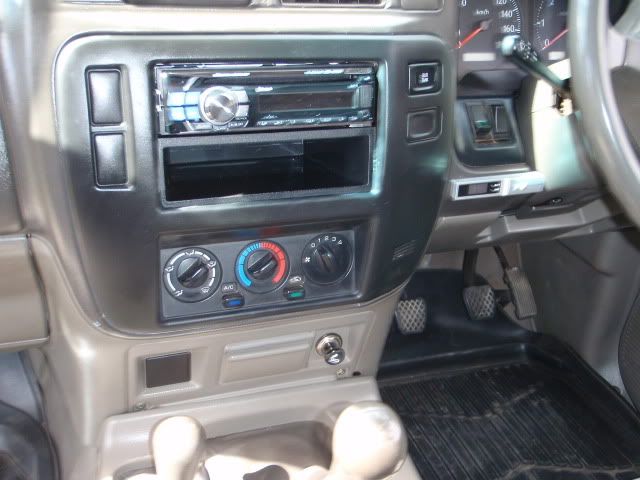 The new head unit, Alpine CDE-125EBT, offers full Ipod control from the head unit, also full Parrot Bluetooth handsfree for phones, had one of these in the WRX for a month now and loving it, only $299 not much more expensive than a handsfree kit alone.
Bought this for $140 off Gumtree this morning, I've got a pair now, spoke to the guy who mod plated the Recaro in my 100 series and got the go ahead to convert the ute to a 2 seater, it will then be mod plated for the aftermarket seats and change in seating capacity.
Got a few more jobs done on the GU.
Fitted up my IPF HID lights to it, can see again at night now
Pulled the brake caliper slide pins today and chucked some CopaSlip on them, 1 was pretty well locked in place, a couple of others were a little tight, pulls up really well now.
Have managed to track down all the parts I need to convert it from bench seats to buckets, Recaro bases for my 2 seats, centre console and factory overhead console are all making their way across the country, should hopefully all arrive this week.
Have sorted out my road wheels, ordered a set of Mickey Thompson Classic Lock alloys in a 16x8, -12 offset, this gives me a 44mm increase in track width, staying within the allowable 50mm for engineering. For the tyres will be running a 295/75/16 BFG All Terrain, picked these up secondhand today, they give a 45mm increase over standard tyre size, again within the 50mm limit. Aim is to engineer these together with a 4-5 inch lift. Offroad will just run my claws again, probably on a set of beadlocked sunnies.
New tyres, only a couple of thousand k on them, just a touch under 34", won't be running these rims but couldn't resist chucking one on this arvo to see how the tyres fit.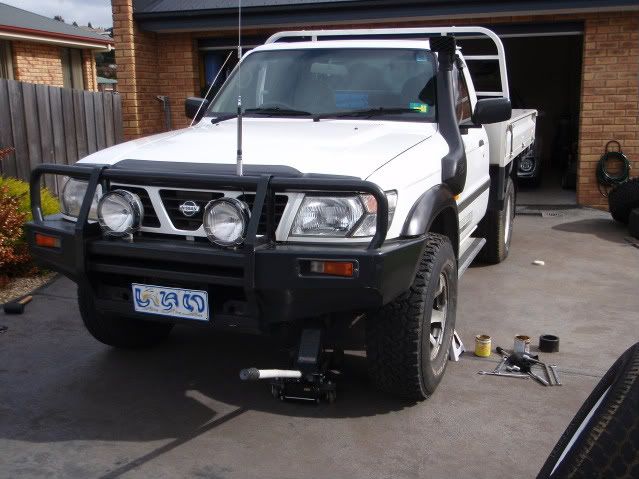 The rims I have on order have about 30mm less offset than this one so won't have the wide stance but will at least be legal.