Discussion Starter
·
#1
·
Hi there,
I just finished replacing the high pressure and other hoses hose and bled the power steering system. I tried to empty it as much as I coudl by blowing in all hoses, almost 1 litre came out... anyway, now I see there is a small nipple on the power steering box...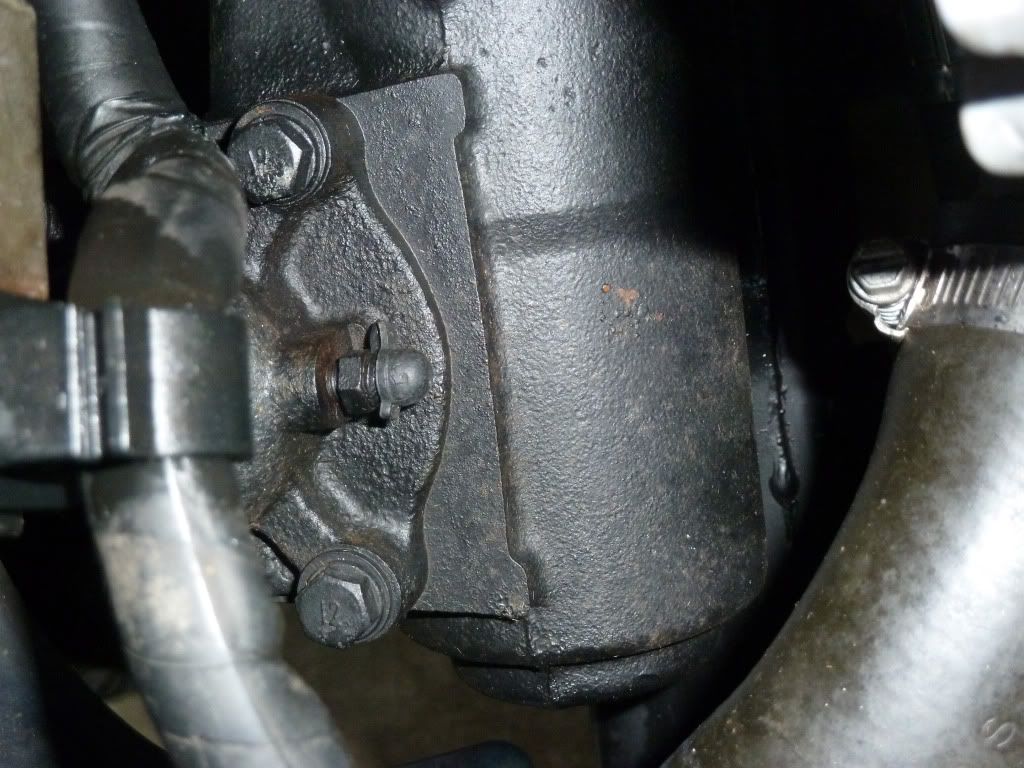 and this:
Technical - Steering Boxes | Power Steering Specialists
"Most power steering box systems are self bleeding but if air is trapped inside the power steering box the steering assist will feel a bit vague. This will generally only be in one direction and is more apparent when the steering wheel is turned quickly. This is due to the air trapped inside the steering box compressing, this air will give the feel of vague steering assist"
Well mine does not feel 'vague' - as not vague as GQ steering can be LOL...
My questions are:
1) DO I have to bleed it from there? Is there any advantage / drawback from trying / anyone ever did it? Considering I have emptied the system... (ie took the rubber hose off on the return and the high press off the inlec ton the psteer box and blew in the pipes to expel as much as possible - coudl air be stil trapped?
2) If I do it, how do I go about it...
a) engine on or off
b) wheels off or on ground
c) having to move the steering wheel while opening and closing the nipple
THe gist of the matter is, I wonder whether I should try it anyway if no harm done and how exactly to do it to be effective...
Thank you