SD33 Blowing tons of white smoke - pic update
I had a problem today with my SD33 holding revs high. Basically it would idle normal, but when the I press the accelerator pedal the rpm would increase and just hold there even when I release the acc pedal. The revs would stay high and not return to idle unless I cut off the engine. Then idle normal again when the engine is started.
I found the problem to be a loose bolt on the vacuum side of the injection pump. This bugger here labelled IP Input. Its the line that goes from the throttle body, round the back of the engine and then into the IP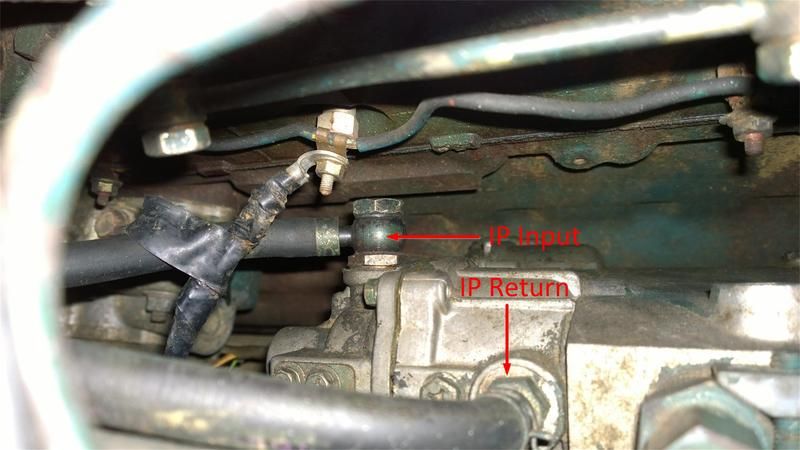 It was so loose that I was able to tighten by hand and the problem was solved, gave it a small turn with a crescent wrench to lock in place (cuz i didn't have a 17mm spanner).
Went on a test drive and the MQ performed pretty good. Essentially the IP has a vacuum line from the throttle that it uses to to adjust fuel to increase rpm
when I get back home (thankfully) suddenly she starts to idle rough and blow thick white smoke like a fog machine. so thick you cant see through the cloud of smoke. Engine is not cold as it was running just 30 min prior.
Its the same rought idle and thick white smoke as if the input of the IP is disconnected at the throttle (if you have done this you would know what I mean)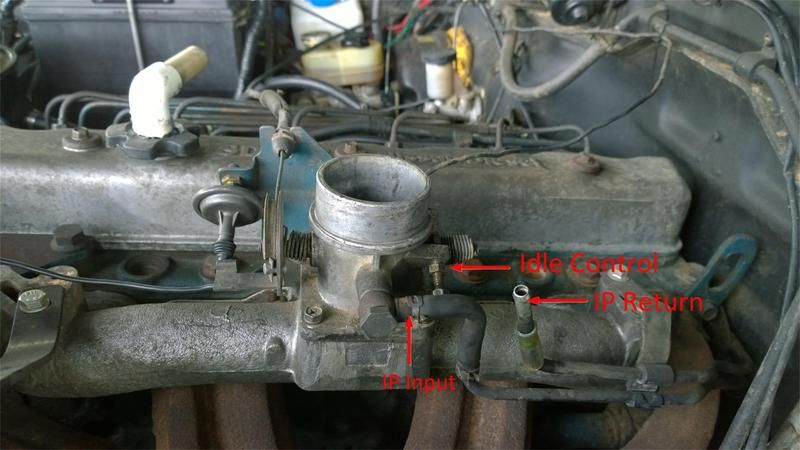 basically when the IP doesn't get a vacuum signal from this line it dumps diesel into teh cylinders so the thick white smoke is the result. I re-checked all connections and hoses and they seem intact.
I did a search and found this post that points to the IP diaphragm, but I don't think that is the problem as it was running perfect just a few minutes earlier
http://www.patrol4x4.com/forum/niss...-smoke-exhaust-when-i-release-throttle-75672/
What am I missing?
HELP :headwall: