Seasons greetings to all, I was tinkering some more with the truck and thought that pictures of the latest mod would be in order - enjoy.....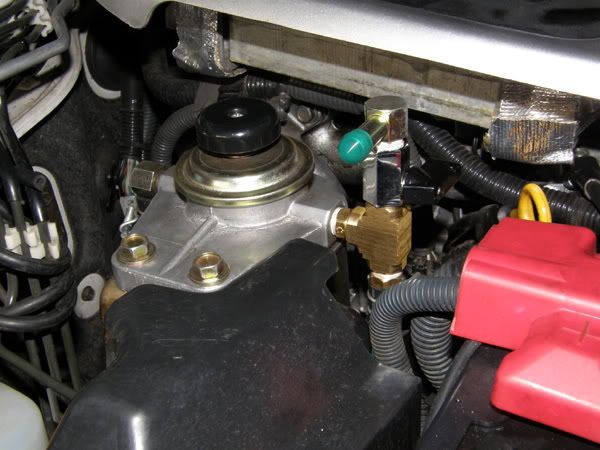 This is my original setup with a "T" piece and a ball valve installed on the outlet of the filter, the outlet with the green cap is what I hook into for priming and purging the system of air with a 12v fuel pump.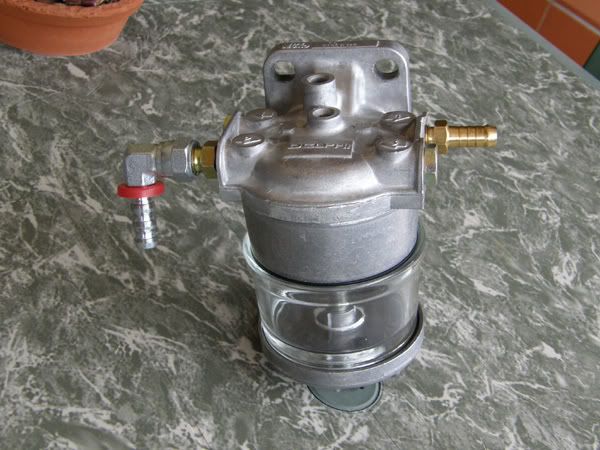 This is the Delpi Sediment bowl that I purchased from a specialist filter outlet (Western Filters in Blacktown 9831-1715), it is roughly the same as the their CAV unit but without the filter (PN: 5836B120). The bits that hang off were purchased at Pirtek.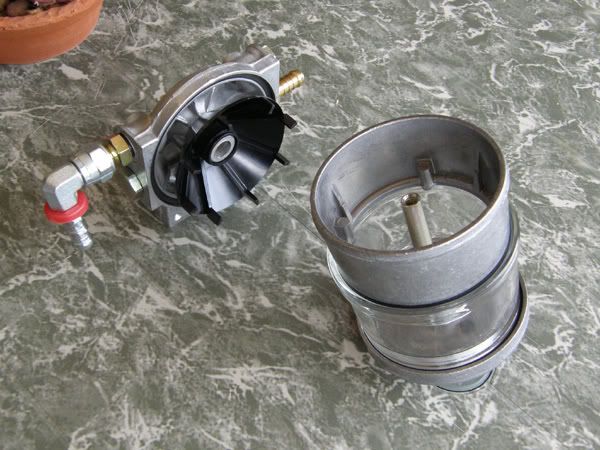 The fuel runs over the inverted funnel towards the glass and is drawn back through the units centre cavity at the pointy end of the funnel.
Thanks to my brother in law Domenico who came up with this design for the bracket and then made it for me (goodonya mate...)
Unit all together.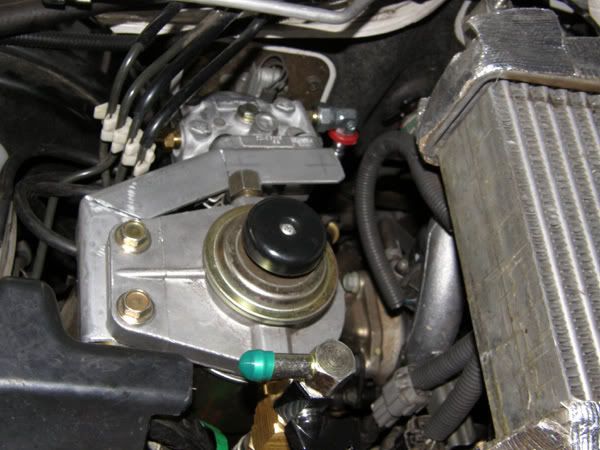 Doing some checks before the final install.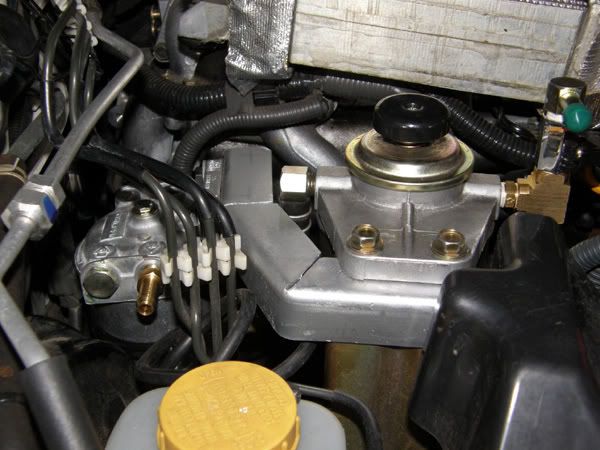 Checking from another angle.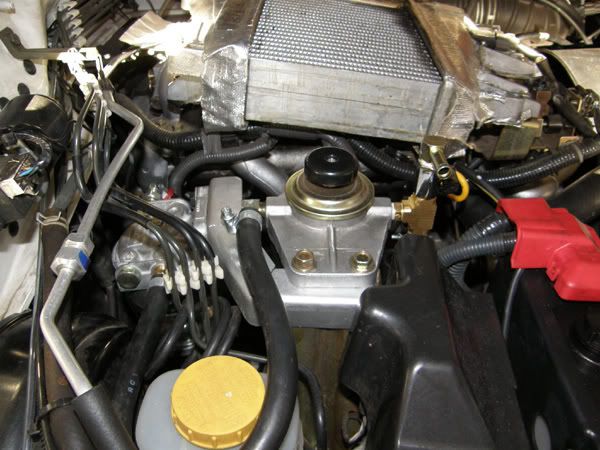 Installed hoses in their final location.
Install complete and ready to be primed/purged.
Fittings are as follows: The Delphi has 1/4 BSP threads which are a special "CAV" fitting type.
The fittings on the fuel filter are 1/4 BSP, I purchased a 1/4 BSP M-M to replace the original elbow from the outlet of the filter, I then connected a 1/4 BSP F-F-F "T" piece to it.
The Miniball ball valve is a 1/4 BSP M-F which I then connected the original elbow of the fuel filter to.
The fuel hose is a 3/8 so a 1/4 BSP to 3/8 barb fitting was used (close to a 10mm barb).
The installation has added around 1/2 an inch of restriction to the pump which is now at around 3 and a bit inches Hg at idle.
I am aware that this system does not capture emulsified water but the last few times that I got bad fuel, the main contaminant was heavy water and some brown muck which this setup will capture.
I use Chemtech Diesel Power to remove any emulsified water in the fuel and so far it has been doing a good job for me.
:cheers: and a Merry Christmas to you all.
Whitie