i have spent tonight exploding my brain and have come up with this.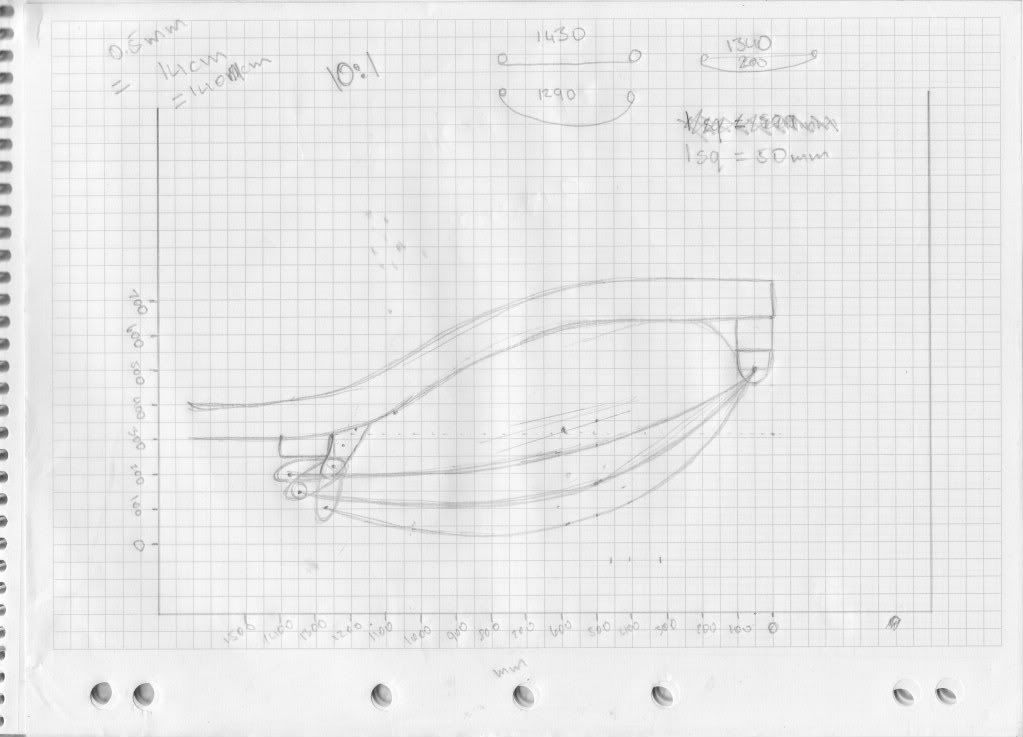 this is an exact 1:10 scale mq chassis (its exact at the points it needs to be anyway)
this is with a 100mm dropped Xmember at the front and a 50 mm dropped xmember at the back to clear the shackles on existing crossmember
this is demonstrating 3 different points in the 'cycle' of the leaf spring if you like; full droop, ride height and full compression (as best as i can calculate)
the two dots along the curve represent each end of the diff perch to demonstrate change in pinion angle. the top two are standard
did it explode your brain too??