Discussion Starter
·
#1
·
this weekend I am going to throw a turbo on my tb42e, currently its running an impco setup which is being swapped out for a gas research carby and b2 converter. hopefully I can add something to the wealth of information that's already out there about putting a turbo on a tb. im going to try do it dual fuel but getting the gas side of things set up properly first then as funds allow ill get the petrol side going good.
to get me going ive got:
proboost gt35/40 roller bearing turbo .70 front .63 rear $500
3" custom made exhaust from the local exhaust shop $1300
550x180 ebay intercooler and 2.5" piping kit $250
cast top mount manifold $150
external wastegate $100
s400 gas research throttle body and b2 converter $300
full set of jets and metering rods$200
oil and water lines made by pirtek $260
turbosmart dual port bov $195
turbo beanie $50
misc hoses, clamps, bolts fittings etc $350
all up $3655 so far.....
this is how things look before touching anything: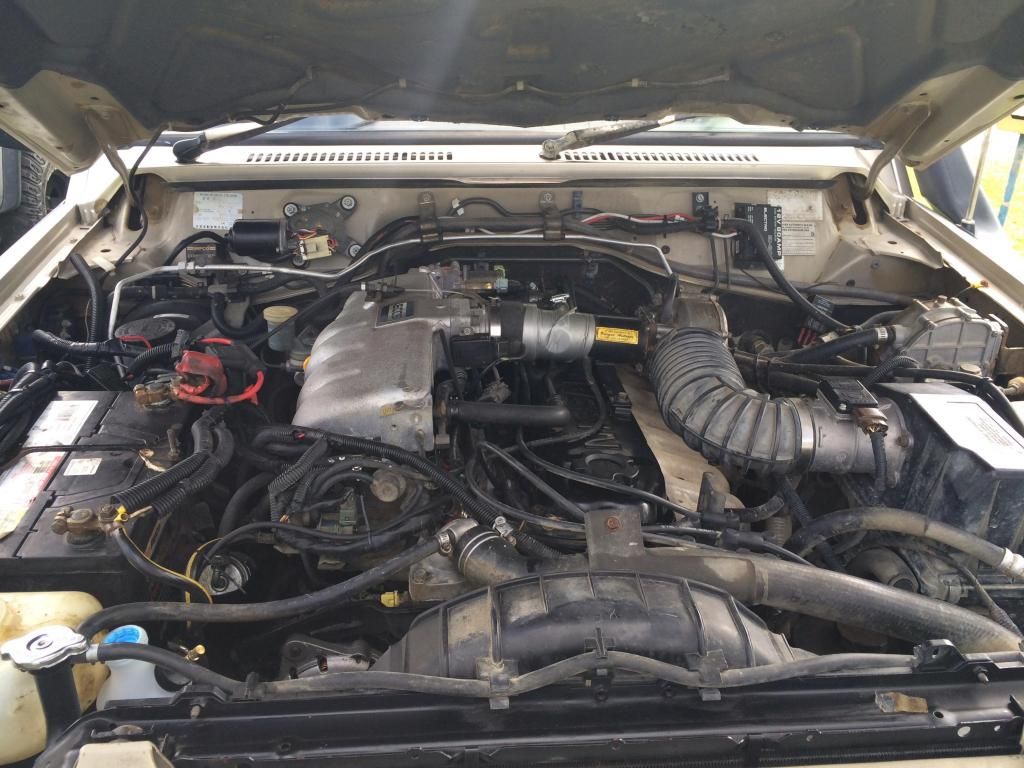 ill be taking the oil feed from the bolt on the passenger side under number 6 exhaust port and for the drain ill drop the sump and weld in a fitting, will also give me a chance to inspect the bottom end. as for the ignition ill just retard the timing to about 5degrees for now until I decide what im going to do ecu wise. the wastegate has a 6psi spring so ill run that for starters and see how it goes , ill try to take some pictures along the way, looks like a big weekend ahead! hopefully all goes to plan and please if anyone has done this before and has any tips for me that would be great!
i do have a couple questions to ask prior to doing it. I have bought a pretty cheap cast manifold off ebay im just wondering if theres anything I can do that will make it less prone to cracking? ive thought of maybe grinding between 3 and 4 on the flange plate to let the 2 halves of the manifold move without as much stress would this work?
also with the gas research throttle body opening the opposite way to the original throttle body how do i go about making the throttle position sensor work?