Discussion Starter
·
#161
·
A minor amount messing around this weekend. I thought I had better sort the cold idle issue, I had fudged a little cam lever type arrangement on the throttle pedal that lifted the revs a bit when cold, but it was hard to get to from the seat and wasn't really adjustable enough. This has been fine over summer but it's getting chillier in the mornings here.
I eventually settled on the idea of using a central locking motor to give an adjustable amount of rev lift;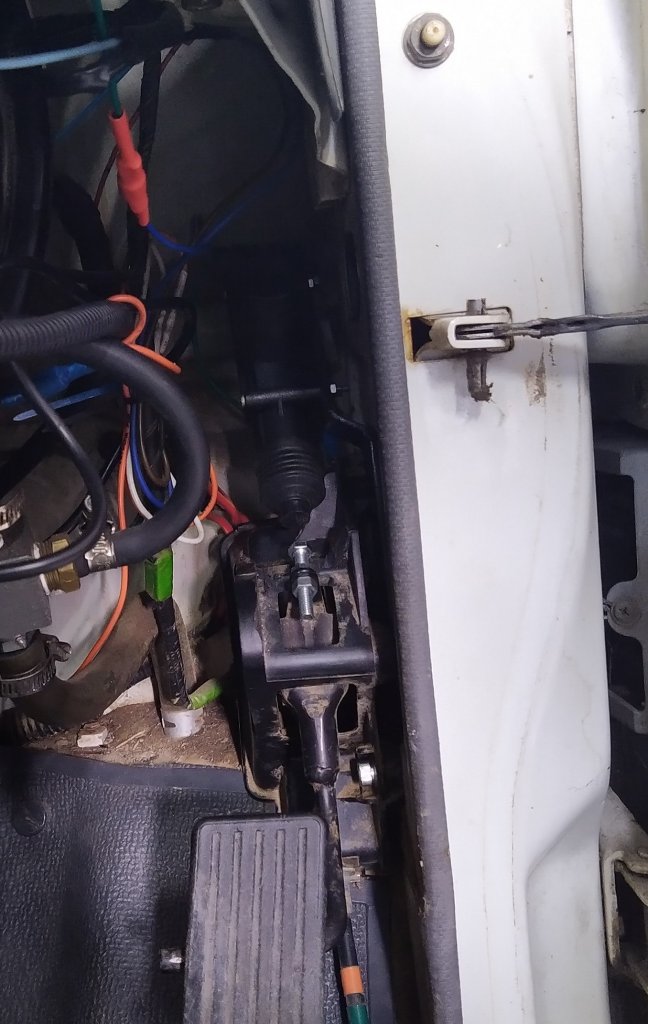 You can see it up in that mess. It hits the screw, pushes the pedal a bit but doesn't get in the way of the pedal movement.
There is a switch on the dash that activates it.
Cool cool.
After a discussion with some boys who know more than me, I have removed the line to the turbo boost actuator to see what freeboost levels I am getting.
It seems that the fuel setting on the new pump wasn't allowing enough boost to develop, as I was only seeing 7 or 8psi. I bypassed the actuator and wound the fuel up a 1/4 turn. This now gives me a very lively feeling 10psi with potentially more when I become jaded with the level of neck snapping acceleration I am getting.
Also I have pretty much decided to fit an auxiliary radiator down in front. Things work ok but I am uncomfortable relying just on the fan to keep temperatures in check. I might fit a trundles modified thermostat first just to see what effect this has, these are supposedly the tits.
Laters.