Discussion Starter
·
#1
·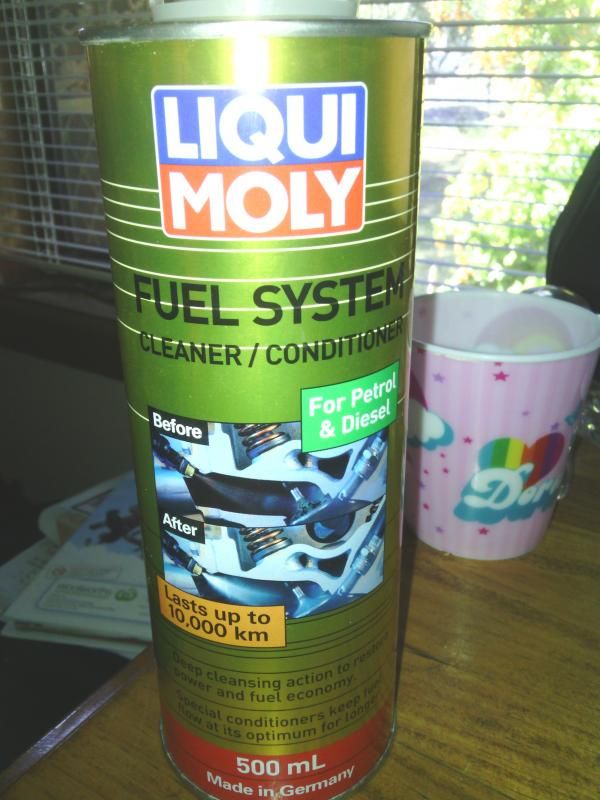 I'm not into snake oil, magnets on fuel lines and smoke and mirrors usually, I've been chasing a rough idle the last week, picture a V8 with all but one park plug leads connected and 50 litres of water thrown in the tank for good measure:shock:.
So I figured DMF is on its way or the injectors are having a party and I'm not invited so time to call on my bank manager.
For 23 clams from Supercrap I thought hey lets start at the least expensive.
Done 100 ks now and it idles like a Prius. So this tells me either the injectors are ready to exit stage left...the 2 stroke I run every tank is making the upper cylinder hate life... or the last tank I erased Diesel Power from the equation is haunting me.
meh all I know is its working, My eyes aren't rattling at the traffic lights at the moment
Thoughts anyone?
cheers
Ill see how it goes for another 100 ks or so, then this is next idea for the hell of it.I changed servos 2 weeks ago (still Caltex but at Shellharbour not Dapto) due to a 8 cents per liter difference.